Bollywood
Producer Kamal Kishore Mishra detained, accused of hitting Patti with a car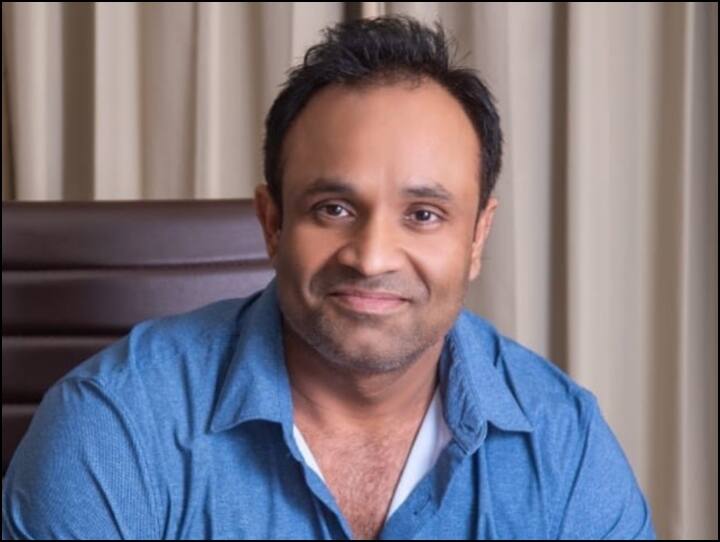 Kamal Kishore Mishra Detained By Police: Bollywood filmmaker Kamal Kishore Mishra is embroiled in controversies these days for hitting his wife with a car. Recently, his video of hitting his wife with a car went viral on social media. At the same time, a case was registered against him on the complaint of his wife. Meanwhile, news is now coming that the police have taken him into custody and he is being questioned.
Kamal Kishore Mishra is a well-known producer of the Bollywood film industry, who has produced many films like 'Dehati Disco' and 'Flat No 420' till now. These days, he is making headlines for his personal life and not his professional life. He is accused that his wife Yasmin Mishra caught him sitting in a car with another woman, after which he tried to kill his wife by crushing her with a car. Yasmin suffered serious injuries in this incident.
The police took into custody
After this incident, a complaint was registered against him in the local Amboli police station and the police got involved in the investigation, after which there is news that he has been taken into custody by the Amboli police and he is being questioned regarding this matter. Is. Now it has to be seen what comes out after this inquiry. Let us tell you, a case has been registered against him under sections 279 and 338 of IPC.
Watch video of the incident
However, in the video of the incident that has surfaced, it can be clearly seen how Kamal Kishor Mishra tries to crush his wife Yasmin Mishra with a car. However, a person present there saved Yasmin's life.
#WATCH , Case registered against film producer Kamal Kishore Mishra at Amboli PS u/s 279 & 338 of IPC for hitting his wife with a car.She claims after the incident she suffered head injuries.We're searching for accused. Further investigation underway:Amboli Police

(CCTV Visuals) pic.twitter.com/0JSleTqyry

— ANI (@ANI) October 26, 2022
Also read-
Thank God vs Ram Setu: Akshay Kumar and Ajay Devgan's films are in bad condition at the box office, know who earned how much