Bollywood
Rakesh Roshan refused to work with Rekha in 'Khoobsurat', know what was the reason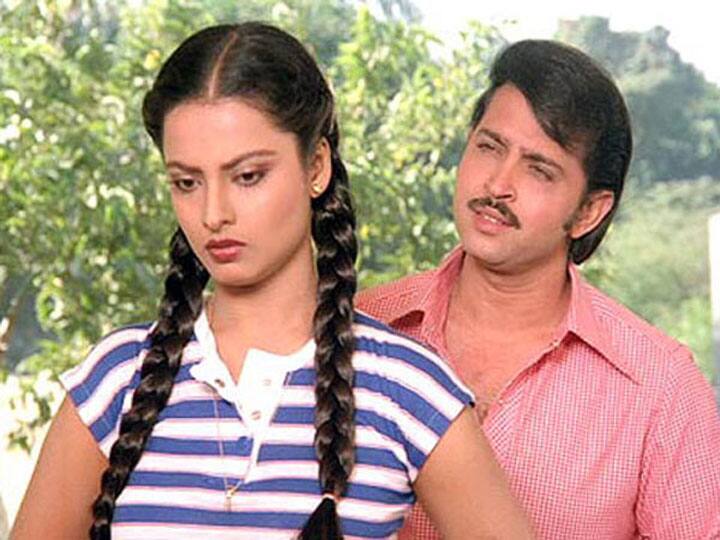 Rekha And Rakesh Roshan Film Khoobsurat: You all will remember the film 'Khoobsurat' released in 1980. This film by Rekha and Rakesh Roshan did a great job at the box office with its brilliant comedy. Actors like Ashok Kumar, Dina Pathak were also seen in the film. In 1981, where director Hrishikesh Mukherjee received the Filmfare Award for Best Film for this film, Rekha won the title of Best Actress. Well you would be surprised to know that Rakesh Roshan refused to work with Rekha in this film.
Why did Rakesh Roshan not want to work with Rekha in Khoobsurat?
Rakesh Roshan also revealed the reason for not working with Rekha in the film 'Khoobsurat'. On the stage of 'Indian Idol', when Himesh Reshammiya asked him what was the reason for refusing to work in the film 'Khoobsurat', Rakesh Roshan replied, 'Rishi da called me at home. He was sitting on the bed with 3-4 dogs. At that time he was giving tea to his dogs. Seeing me, Guddu (Rakesh's house name) said, I am starting a film and you are the hero in it. I asked who is the heroine, he said, Rekha.. then my mouth dropped.
how did things happen
Rakesh Roshan further told, 'He asked what happened. So I said that Rishi Da might not be able to do the picture. Rekha ji may refuse to work because I am not a big actor. It has happened with me earlier that big heroines refused to work with me. So before they refuse, I only refuse. On this, Rishi Da said that Guddu, whether he is or not, you must be in the film. I am glad to hear this. It felt better when Rishi da got a call in the evening and he said that. Guddu you were saying like this, when I told Rekha that Hero Guddu is Rakesh Roshan, she was happy to hear your name. In this way, Rekha ji supported me and later we became like a family.
Along with the immense success of the beautiful film, the pairing of Rekha and Rakesh Roshan was also well received by the audience. After this, their film 'Khoon Bhari Maang' also proved to be a bumper hit. Rekha's character was well liked in the film. Rekha was paired with Rakesh Roshan on the film screen, the actress also worked with her son Hrithik Roshan in the film 'Krrish'. Rekha played the role of Hrithik's mother in this film.
read this also:
Bigg Boss changed Ravi Kishan's life, the actor said yes to the show on the request of his wife