Bollywood
Rani Mukherjee's 7 year old daughter makes this demand, Aditya Chopra taught this technique to Adira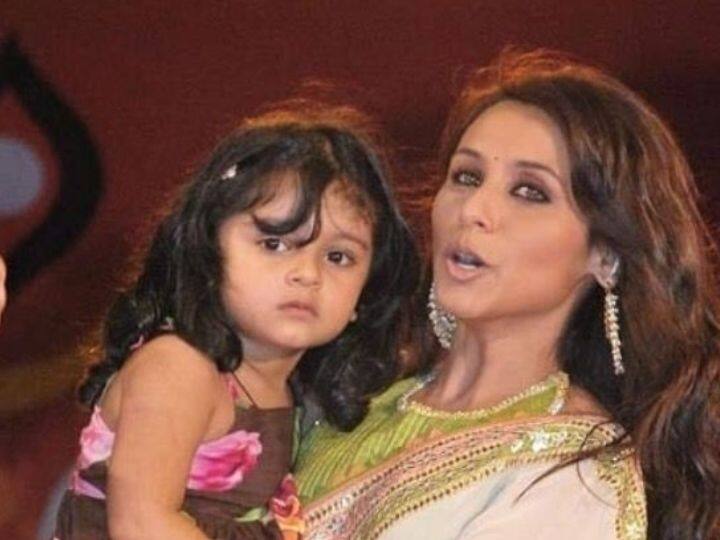 Rani Mukerji On Daughter Adira Chopra: Bollywood's veteran actress Rani Mukerji is not interested in any separate identity. At present, Rani Mukerji has become a topic of discussion regarding her comeback film 'Mrs Chatterjee Vs Norway'. Meanwhile, Rani Mukherjee has made a big disclosure about her daughter Adira Chopra. According to Rani, her daughter Adira makes a special kind of demand. Which is taught to him by his father i.e. filmmaker Aditya Chopra.
Rani Mukherjee said this about her daughter
Recently, Rani Mukherjee has given an interview to Mirchi Plus along with B Town actress Kareena Kapoor Khan. During this interview, Rani was asked a question regarding her daughter Adira Chopra. Responding to which Rani has told that- 'I try to spend more time with him. But it's like yes mam now it's my time. This technique was taught to her by my husband Aditya Chopra. Along with this, he keeps talking to Adira about Me Time.
This means that she is only 7 years old and demands her space from now on. She is very sweet, she does not tell me directly to go out of her room, but she definitely says that mamma, it is my time. Although I always want to spend all my time with her. It is known that after marrying filmmaker Aditya Chopra, in the year 2015, Rani gave birth to daughter Adira.
People liked 'Mrs Chatterjee vs Norway'
On March 17, Rani Mukerji's film 'Mrs Chatterjee vs Norway' was released in theatres. The story of this film revolves around a mother who confronts a country for the sake of her children. Rani Mukherjee's 'Mrs Chatterjee vs Norway' has received good response from all the film critics. Along with this, the audience is also appreciating 'Mrs Chatterjee Vs Norway'. Let us tell you that Mrs. Chatterjee vs Norway, which was released on limited screens, has also earned 16 crores at the box office.
Also read- 'If Salman had a son, Karan-Arjun would have become' when Bhaijaan collided with Aryan Khan, this is the reaction of the fans