Bollywood
Ranveer Singh was not driving a car without insurance, told the truth by giving evidence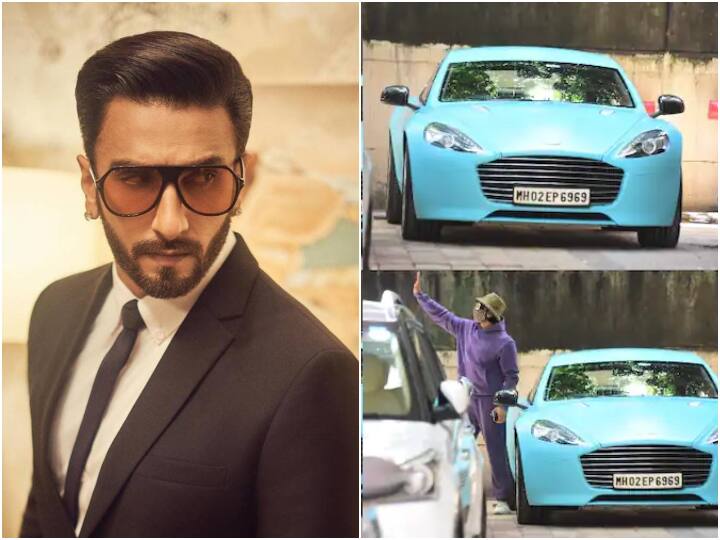 Ranveer Singh Car Insurance Proof: Ranveer Singh is one such actor of Bollywood who remains in the headlines for his style and fashion sense. The actors are once again in discussions, but this time the reason is something else. The actor got into controversy after a Twitter user alleged that the car he was driving had expired insurance. However, now such evidence has come to the fore, which shows that this allegation against Ranveer is baseless.
What is the whole matter?
Recently Ranveer Singh was spotted driving his Aston Martin car at the Mumbai airport. The price of this vehicle is around 3.9 crores. After this, a Twitter user claimed that the actor does not have insurance for this vehicle. The user wrote, "Mumbai police please take strict action against Ranveer Singh. He drove the car that had failed the insurance yesterday." Mumbai Police also responded to this tweet of the user and wrote, "We have informed the traffic branch about this."
false claim
After this claim of the user, Ranveer Singh started trolling on social media. At the same time, evidence has been presented by Yash Raj Films to prove that Ranveer Singh has valid Aston Martin car insurance, which shows that the claim made by the Twitter user is false.
Presenting valid evidence, Yash Raj Films said, "Yesterday, a Twitter user accused Ranveer Singh of running his Aston Martin insurance policy worth Rs 3.9 crores with expiry. When Ranveer Singh recently landed at the Mumbai airport, he rode his Aston Martin, which was already there. And one user claimed that he does not have a valid insurance policy for this vehicle. On fact checking, we are confirming that Ranveer has a valid insurance policy for the vehicle of which this screenshot is."
It was further said about this, "In this age of social media, it seems that people are more interested in creating fake news and there is not enough fact-checking before mainstream media picks up such information."
However, it is clear from this explanation and evidence given by Yash Raj Films that this allegation made against Ranveer Singh is absolutely false and it is just a fake news.
Also read-
Monster: Mohanlal's 'Monster' got into controversy over his subject, know why these countries banned