Bollywood
Raveena's daughter fulfilled her promise to paps, Rasha arrived at the airport with sweets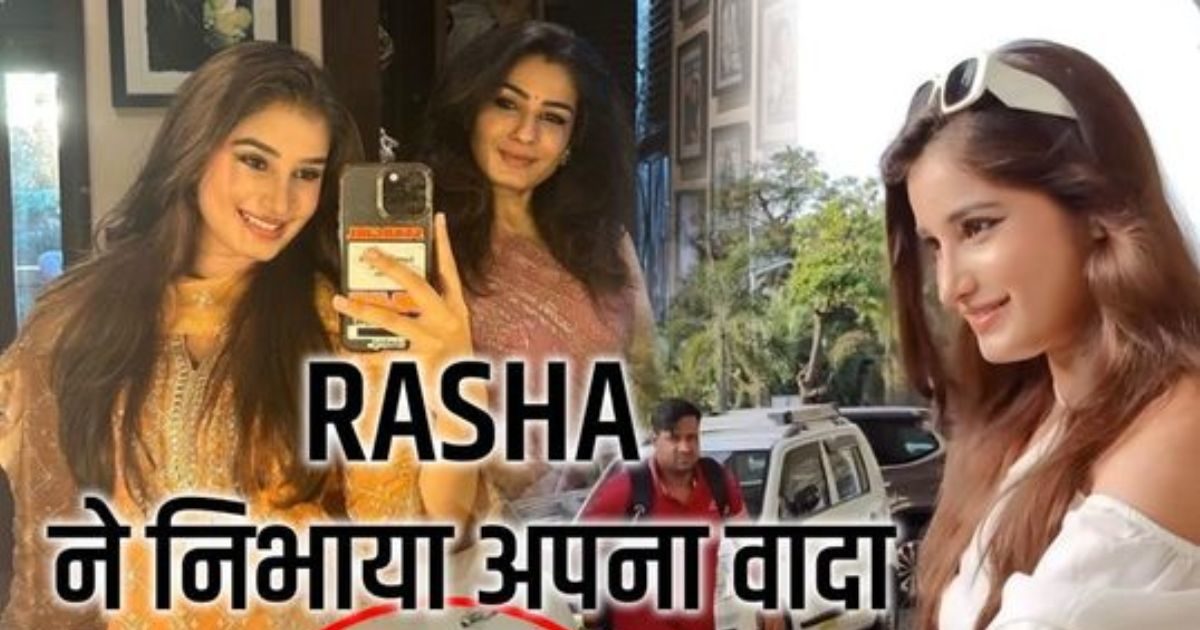 Mumbai: Like Bollywood stars, often their children are also in the limelight. Rasha Thadani, daughter of Raveena Tandon, is also a famous starkid, who is often in headlines due to her looks and her beauty. Meanwhile, Rasha is again in the headlines. Starkids are in the news for a special reason. Actually, Rasha had made a promise to paparazzi in the past and now she has fulfilled her promise. Along with this, Rasha has also won the hearts of her fans, social media users are reacting fiercely to Rasha's video. What is the whole matter, let us tell you.
Raveena Tandon's daughter Rasha has recently completed her graduation. Meanwhile, Rasha was spotted at the Mumbai airport, where paparazzi congratulated her and demanded sweets. In such a situation, even Rasha could not refuse and asked paparazzi which sweet she would like to eat. In response, Paps said that whatever sweets Rasha feeds, he will eat. In such a situation, Rasha promised the paps that she would definitely bring sweets with her when she comes next time. Then Rasha fulfilled her promise. Whose video has been shared by celebrity photographer Viral Bhayani.
When Rasha was spotted at the airport last day, she was seen fulfilling her promise made to the paps here. She had reached here with cashew katli for paparazzi. He called a member of the team, who handed him a box of sweets and Rasha then distributed these sweets among all the paps. Not only this, Rasha herself also ate sweets at the behest of paparazzi. This video of Rasha is now going viral on social media, on which users are giving different reactions.
,
Tags: bollywood, Entertainment, Raveena Tandon
FIRST PUBLISHED : June 05, 2023, 09:51 IST