Bollywood
Recognize the person seen with Rekha? Leaving the police job, he became an actor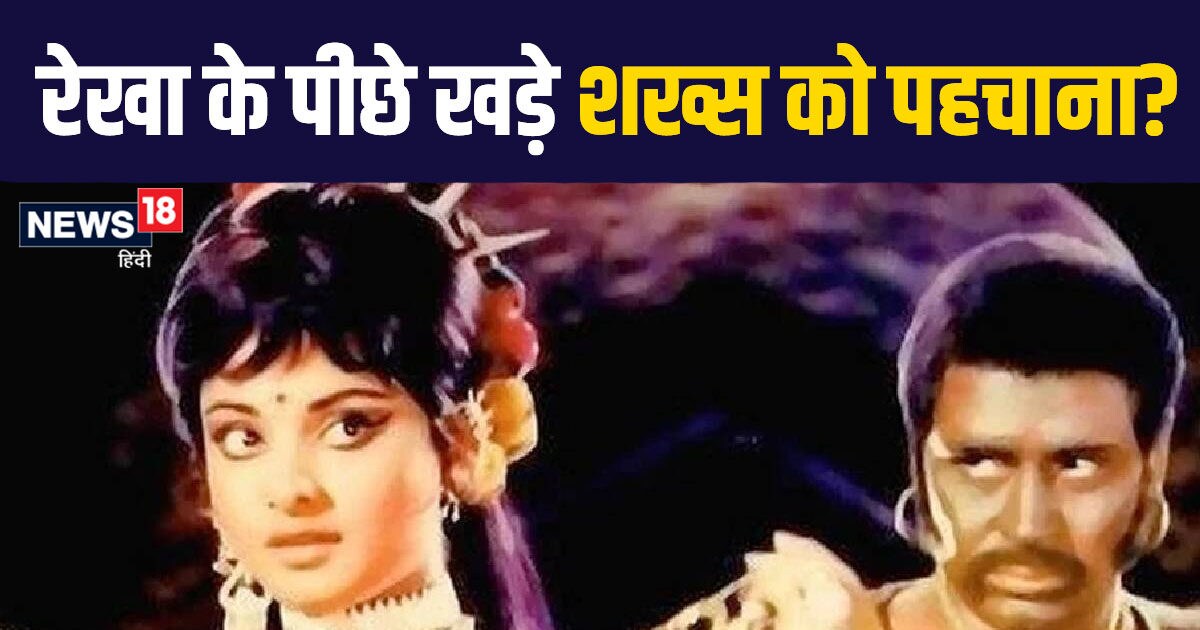 New Delhi. There were many such actors in the Hindi cinema world who, despite having no background, made their own place in the industry on the basis of their acting. Not only did he make his place but also established his reputation. His name was written in golden letters in the history of cinema. The actor standing behind Rekha seen in the photo is also one such name. Are you able to recognize this actor?
Standing behind Rekha in tribal costumes, this actor has struggled a lot before starting his career. While this actor ruled Bollywood in the industry for four decades, he also saw such times that he had to sell his bungalow. His magic remained in Hindi cinema for four decades. With his character in the film Mother India, he made his own identity in Bollywood and his fans gave him a different name. This actor's son entered the film world but could not earn as much fame as his father. If you do not understand even after giving so many hints, then let us tell who is this actor.
Zara Hatka Zara Bachke BO: Sara-Vicky's film very close to the budget, earned so many crores on the seventh day, the fire continues
Came to Mumbai with 50 rupees
This actor seen with Rekha in the photo is Jubilee Kumar i.e. Rajendra Kumar. This photo going viral on social media is of a scene of his film 'Gora Aur Kala'. In the 1960s, Rajendra Kumar had become a big name in Bollywood and most of his films ran in theaters for 25 weeks, due to which he was also known as Jubilee Kumar. Rajendra Kumar came to Mumbai with Rs 50 to become a hero. He had to struggle a lot for the first film. With the help of lyricist Rajendra Krishna, he got a job as an assistant to director HS Rawail on a salary of Rs 150.
Rajendra Kumar got the title of Jubilee Kumar because of this. (Photo Credits: Movies N Memories/twitter)
Shown in these films
The film 'Goonj Uthi Shehnai', which came in the year 1959, was the first hit film of Rajendra Kumar as a lead actor. After this film, he did films like 'Dhool Ka Phool' (1959), 'Mere Mehboob' (1963), 'Aai Milan Ki Bela' (1964), 'Sangam' (1964), 'Arzoo' (1965), 'Sooraj' (1965), 1966) etc. acted in successful films. Seeing the success of the films, his fans named him 'Jubilee Kumar' because his films used to run in theaters for 25 weeks. In the era of 70, his magic started decreasing and the financial condition also started getting worse. To improve his financial condition, Rajendra Kumar had to sell his bungalow 'Dimple'. Which was once bought from actor Bharat Bhushan for 60 thousand rupees.
,
Tags: Entertainment news., Entertainment Special, Rekha
FIRST PUBLISHED : June 10, 2023, 19:52 IST