Bollywood
Salman Khan shows attitude to Vicky Kaushal in the crowd, bodyguard pushes him! Fans shocked after watching video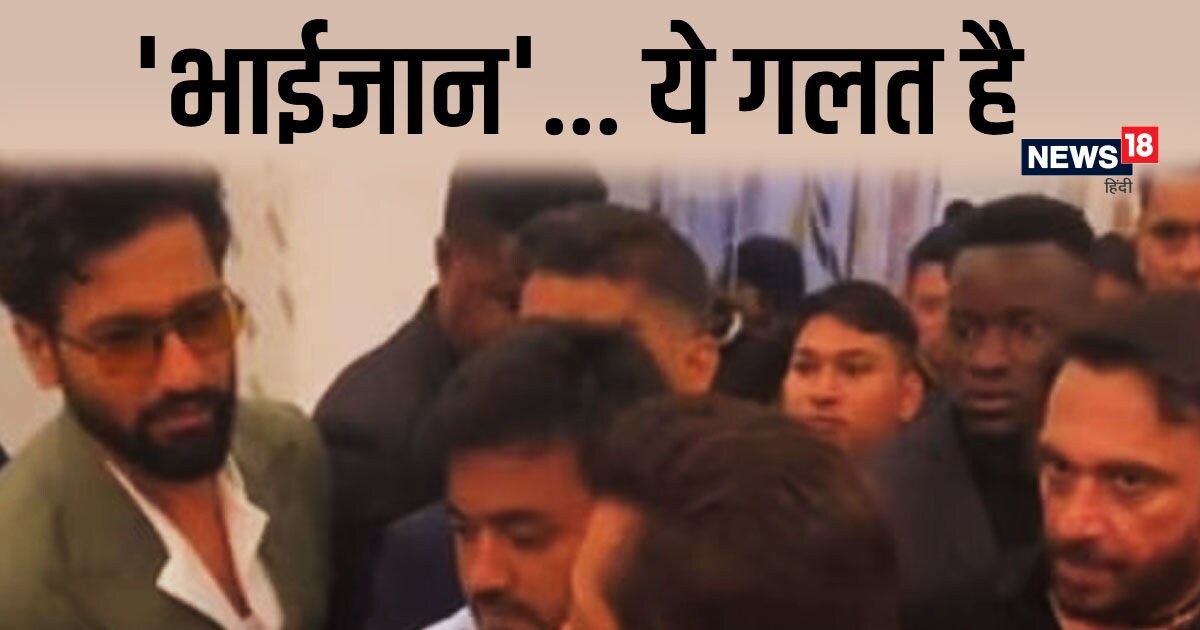 New Delhi. Salman Khan is the 'Dabangg' star of Bollywood. He has fans not only in India but all over the country. Salman Khan's stardom is such that big stars fade in front of him. These days Salman is in Abu Dhabi for IIFA 2023. Rajkumar, Abhishek Bachchan, Vicky Kaushal and Farah Khan have also reached for IIFA 2023 with 'Tiger'. Recently, a video is going viral from Abu Dhabi, seeing which the fans are getting angry. In fact, after watching the video, people are saying that Salman not only gave attitude to his ex-girlfriend Katrina Kaif's husband Vicky Kaushal, but his bodyguard also pushed him.
This video of Salman Khan and Vicky Kaushal is in a lot of discussions. Where the fans of Vicky and Katrina did not like this attitude of 'Bhaijaan'. At the same time, people are talking about learning manners for Salman's bodyguard.
The video which is going viral on social media. In it, Vicky is seen taking a selfie with one of his fans. But during this, Salman takes entry with his bodyguards. As soon as Salman slowly comes near. His bodyguards keep everyone on the side. Meanwhile, one of Bhaijaan's bodyguards also pushes Vicky Kaushal. After this, as soon as Salman comes to Vicky, he himself tries to shake hands with him.
It can be seen in the video that Vicky tries to tell him, but Salman goes ahead leaving his point incomplete. Seeing the video, people say that this behavior of Salman towards Vicky Kaushal is not good at all.
,
Tags: salman khan
FIRST PUBLISHED : May 26, 2023, 14:50 IST