Bollywood
Sapna Choudhary got angry on the user's comment, the troller lashed out in the comment box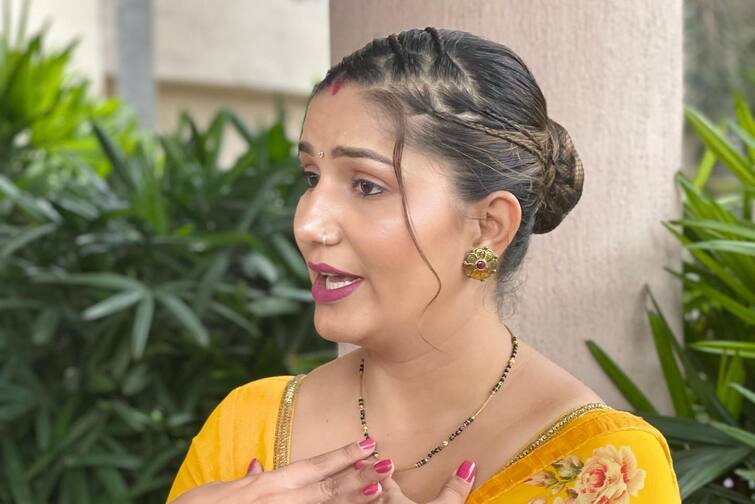 Sapna Choudhary Latest Stage Show Video: Sapna Chowdhary is not only a well-known name of Haryanvi industry but has become the pride of the whole country. While working hard in her career, Sapna Choudhary shouldered the responsibility of her family members and at the same time made her every dream reach heights. Sapna Choudhary has rarely been seen talking about her personal life, but whenever the actress has mentioned her personal life, millions of people have been motivated by her. Recently, Sapna Chowdhary reached a stage show where she said a few words remembering her struggle days.
Sapna motivated the audience
Millions of people got motivated by listening to Sapna Chowdhary's words, but there are always some people who are seen targeting Sapna Chowdhary for one reason or the other. Some people started trolling Sapna Chowdhary on her video, but trolling Sapna Chowdhary is not such an easy task. Sapna Chowdhary knows very well how trailers are bashed.


This time also something similar happened, when Sapna Chowdhary read the troller's nonsense, Sapna Chowdhary lashed out at him… Actually in the video, Sapna Chowdhary was saying that such a phase definitely comes in everyone's life, When he falls, gets up, then understands, then falls and gets up again. My life has also been like this. In such a situation, while commenting, a user writes that what knowledge is Nachaniya giving. Motivational speakers will also fail.
In response to which the actress said – Yes, she spoke absolutely right and it is even more amazing that you are a plate man, you have no work, knowledge will not be understood by someone like you, so son, don't talk nonsense here, find some work and put your mind there. , Tere kaam aayega… The way Sapna Chowdhary gave a befitting reply to that troller, the audience liked her style very much.
Watch: Kissing video of 'Wink Girl' Priya Prakash Varrier on the internet, fans go crazy again