Bollywood
Seeing the beauty of Raveena Tandon, the husband gave extra money without asking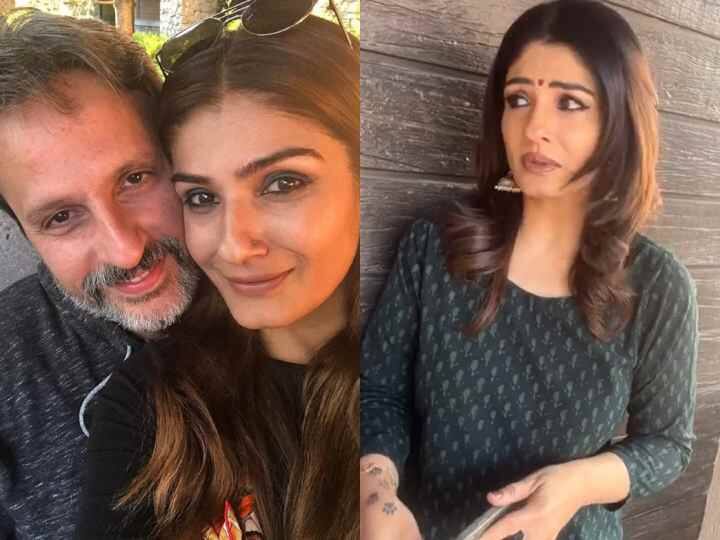 Raveena Tandon Funny Video Going Viral: Raveena Tandon, popularly known as Tip-Tip Barsa Girl in Bollywood, does not need any introduction today. Raveena Tandon has throbbed the hearts of millions of people with her beauty. Raveena Tandon, who ruled the cinematic screen in the 90s, still looks as beautiful as she used to look years ago. As if the beauty of Raveena Tandon seems to be blooming even more with increasing age. Seeing Raveena Tandon, no one can say that she is the mother of two big children. Everyone in the country praises the beauty of Raveena Tandon, but Raveena Tandon's husband believes in something else.
Raveena Tandon's funny video went viral
Raveena Tandon has recently shared a video on social media where she is seen asking for thousand rupees from her husband as she has to go to beauty parlor to get ready. In such a situation, instead of thousand rupees, her husband transfers ₹ 5000 to Raveena Tandon. In such a situation, when Raveena Tandon asks him the reason for transferring more money, then he says that according to your appearance, nothing will happen in thousand rupees. Raveena Tandon's mouth turns red after hearing her husband's answer. By the way, Raveena Tandon's husband did not say these things in real, but Raveena Tandon joked with the audience while making funny videos.


Raveena Tandon is seen entertaining the audience with many such wonderful videos. Raveena Tandon's video has been widely liked by the audience and has made it viral on social media. Praising the beauty of Raveena Tandon, the audience is writing in the comment box that 'going to the parlor will increase the beauty of the parlor, not yours'. So while commenting another user writes, 'What's the matter, Raveena ji, your answer is not there.' A viewer is trying to impress Raveena Tandon in a poetic way, and while commenting writes, 'Kadar Kadar Karke Mujhe Kader Khan made us Govinda on your video'.
Also read- Ranbir Kapoor showed airs, threw the fan's phone .. Angry fans heard the actor after seeing the viral video