Bollywood
Sequel Confirm of '3 Idiots', Kareena Kapoor said while sharing the video- 'How without me?'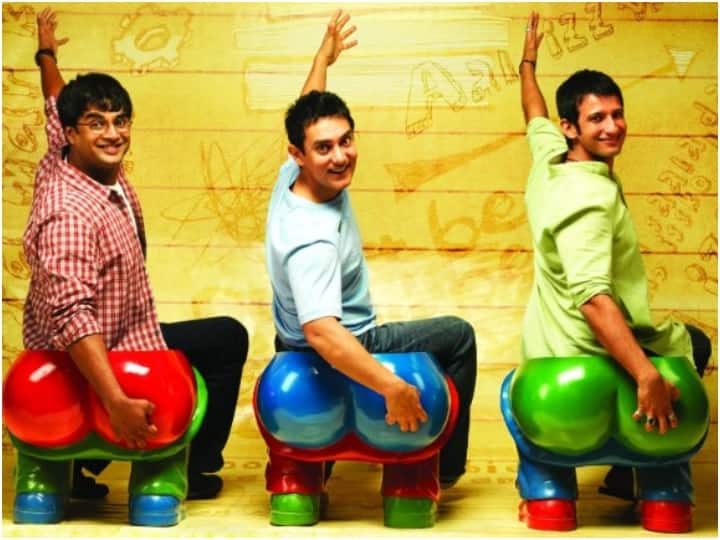 Kareena Kapoor On 3 Idiots Sequel: The film '3 Idiots', directed by Rajkumar Hirani, is one of the most iconic films of Bollywood. The film was released in the year 2009 and made several records at the box office. Aamir Khan, R Madhavan, Sharman Joshi, Boman Irani and Kareena Kapoor Khan starrer this film impressed the audience a lot. At the same time, the fans were also demanding the sequel of this film for a long time. At the same time, actress Kareena Kapoor has also confirmed the news with her strange reaction from her latest Instagram post that the sequel of '3 Idiots' is coming.
Kareena has3 Idiots' confirmed the sequel
Please tell that Kareena Kapoor has shared a video on her official Instagram account. In this clip, Kareena is seen reacting with surprise. In the video, a picture of Aamir, R Madhavan and Sharman Joshi sitting in a press conference is seen and '3 Idiots' is also written on it.
Pointing to this picture, Kareena is seen saying with surprise, "I just got to know when I went on vacation and these three are bringing something. The shadow of the press conference is hiding the secret from us. Something is fishy. Please don't say that this is Sharman Joshi's movie promotion. I think they are planning a sequel. But only these three but how without me? I don't think Boman is aware of this. Now I call Boman to check what is going on? All three are definitely bringing sequels.


Rajkumar Hirani also3 Idiots' the sequel was confirmed
Let us tell you that a few days ago, Rajkumar Hirani had also confirmed the news in a conversation with the media that the sequel of '3 Idiots' would come. He had said about the franchise that its scripting is going on now. For this, he is working with his co-writer Abhijat Joshi. The director did not reveal the details of the film's cast, plot and when it will go on floor.
,3 Idiots' Fans got excited about the sequel
Please tell that Kareena Kapoor was also seen with Aamir Khan in the 2009 blockbuster film '3 Idiots'. Made in a budget of 55 crores, this film collected a whopping 400 crores at the ticket window. The pairing of Aamir and Kareena was well-liked in the film. At the same time, after the announcement of the sequel of the film, once again the fans are excited to see the strong performance of Aamir, R Madhavan, Sharman and Kareena on the screen.
read this also: Navjot Singh Sidhu's wife is fighting cancer, Navjot Kaur shared this post remembering Sidhu who is spending days in jail