Bollywood
Shahrukh and Salman said on the reunion in 'Pathan', 'Our pair was always waiting for a special film'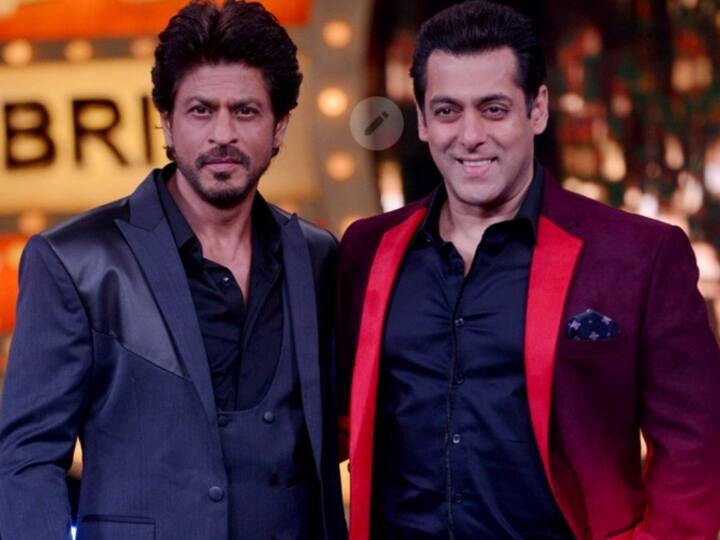 Salman Khan-Shah Rukh Khan On Pathan: Yash Raj Films' 'Pathan' has created a history by earning a bang at the box office. The film is getting immense love from the audience all over the world. At the same time, two super-spies like Salman Khan (Salman Khan) as 'Tiger' and Shah Rukh Khan as 'Pathan' are found in the film. Talking about the film recently, Shah Rukh and Salman told how excited they were to be together on screen and how Aditya Chopra inspired them for the reunion.
We wanted to come together in a special film – Salman Khan
Salman Khan said, "Shah Rukh and I always needed a special film to come together on the big screen and I am glad that film is 'Pathan'. When we did Karan Arjun, it was a special film." was a blockbuster and now 'Pathan', which is a part of Yash Raj Films' Spy Universe, has also become a blockbuster. I know the audience loves to see us together on screen and I am glad they have given us 'Pathan' When Adi narrated the sequence to me and told me about his idea to bring us together again on screen, I was taken aback.
,Pathan, Happy to make a record – Salman Khan
He further added, "The intention was to get appreciation from the people and give our fans, the audience, what they wanted to see from us. This is the reason why people are liking us on screen. Also, the way Siddharth created the sequence and presented it to us was fantastic. I am happy for Shah Rukh and Yash Raj Films who are creating these records for 'Pathan'. It is a huge victory for Indian cinema that we were able to bring people back to theaters after the pandemic.
,Pathan, wanted to show the fans the best through
While talking about this, Shahrukh said, "Believe me, Salman and I always wanted to work together but we were waiting for the right film, the right script because we both knew that it would be amazing to see us on screen. There will be enthusiasm but we have to fulfill that promise to the audience because they love us a lot. If this does not happen, he will be very disappointed and it will not be good for the project. Means it's a question of fans, can't leave it on a short script!!"
He adds, "So, when Adi told me about his idea of ​​bringing together two super spies from the Yash Raj Films spy universe, Tiger and Pathan, we did some high-octane action sequences together, which I Hopefully many people would have seen it by now, I immediately said yes to it as the idea was fulfilling the promise of seeing Salman and me on the big screen. I am happy that people have liked to see us together in 'Pathan'.
Shahrukh further said, 'I know fans waited a long time to see us like this on screen and I am happy that we have given a film that they are thoroughly enjoying. Apart from this, there is a lot of fun with brother on the set. I missed being with him on screen so it all happened as it was supposed to and I am keeping that tiger scarf as a momento!!
Read this also-
Sumbul Touqeer Khan: Sumbul came to meet this person as soon as he came out of the house, rumors of affair with the actor have flown