Bollywood
'…she wouldn't dare to do this to me' – why did Rishi Kapoor say this about Katrina?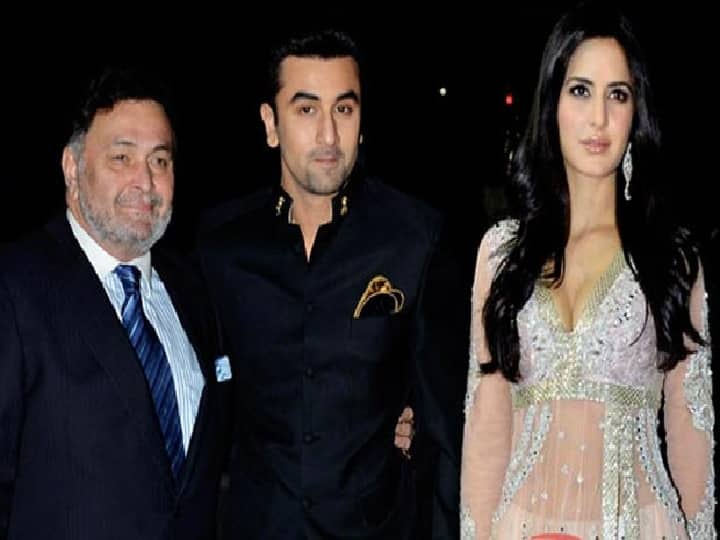 Rishi Kapoor On Ranbir and Katrina Affair: Ranbir Kapoor and Alia Bhatt got married on 14 April. Both took rounds in front of the whole family with full customs. Since the marriage of Ranbir, many news have started coming out about his ex-girlfriend. Talks are also coming out in the media about Deepika Padukone and Katrina Kaif's relationship with Ranbir's family. Recently news came out that Katrina Kaif was once heard calling Rishi Kapoor 'Papa'.
There were many such reports in the media that Katrina Rishi Kapoor has been heard calling 'Papa' at a party. Talking on these reports, late actor Rishi Kapoor made some revelations. Actually, in an interview given to a website, Ranbir Kapoor's ex-girlfriend Katrina was praised a lot while talking on this issue. When Rishi Kapoor was asked this question whether Katrina calls you Papa.
On this, Rishi Kapoor said while talking that why am I always being dragged into his personal life? The actor further said that – okay, but I will definitely answer the questions. He further said that as far as I am concerned, I have had a very good relationship with Katrina. I have also worked with him in 'Namaste London' and he is handsome as well as hardworking. Rishi Kapoor further said that a newspaper told that he has started calling me 'Papa', which is absolutely nonsense. She wouldn't dare open up to me like this.
When Katrina spilled the beans on her breakup with Ranbir Kapoor, she said – she does not want to remember the bad memories of the past and neither …
Rishi-Ranbir: Rishi Kapoor once slapped Ranbir in anger, know the reason
,