Bollywood
Shirtless shoot was not easy for Shahrukh Khan, told how his team was harassing him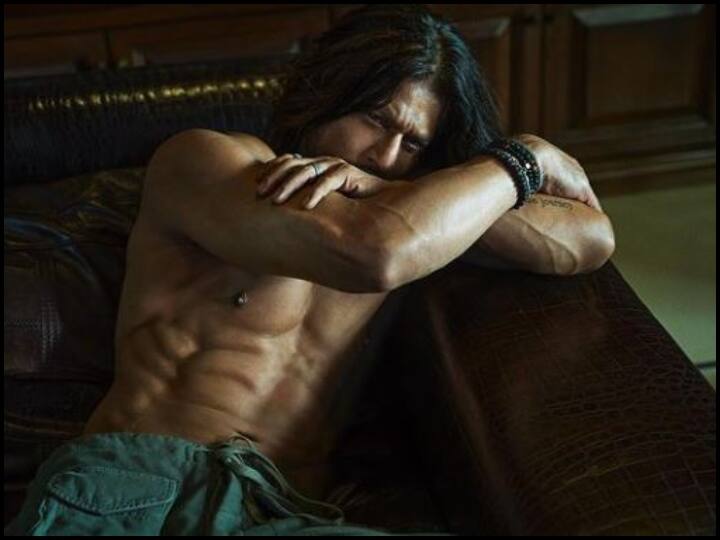 Shirtless Shah Rukh Khan: Shahrukh Khan posted a shirtless photo of himself on Instagram on Sunday, after which the picture became increasingly viral on social media. Shahrukh looked quite fabulous in his super fit body and long hair. But Shah Rukh says that the shoot was not easy for him as during this his Shah Rukh revealed that his team was also 'staring' at him, which made him feel ashamed.
Shah Rukh Khan's manager Pooja Dadlani reposted the picture on her Instagram and captioned it, "People will stare.. making it worth your while." While fans posted heart and fire emojis on the post. On the other hand, Shahrukh Khan commented on this and said, "Uh???? You guys were staring at me the most and shaming me and looking at me like this." Shahrukh tagged many people of his team in this comment.


Stylist Anita Shroff Adjani commented, "And we saw it!", while makeup artist Preeti Sheel said, "Absolutely worth it." Posting the picture, Shah Rukh Khan addressed his shirt in a charming way in the caption. He also said that like his fans, he is also waiting for Pathan's release. Sharing his picture, he wrote, "Me to my shirt today: 'How would you be if you were there…. You would have been hairy at this thing, how much you would have laughed at this thing…. If you were there, it would have been like this… you would have been there.' ' I am also waiting for #Pathan.
Wife Gauri Khan seemed quite happy that he was talking to his shirt, as he commented on the post, "Oh my god! Now he is talking about his shirts too…..!!!!" At the same time, Farah Khan further said, "I want to be that shirt".
Also read-
Dadasaheb Phalke Awards: Dadasaheb Phalke Award to be given to Legendary Actress Asha Parekh
Dada Saheb Phalke Award: Asha Parekh will be given 'Dada Saheb Phalke Award', know which celebrities have got this honor so far