Bollywood
Shraddha Arya turns romantic on first marriage anniversary, lip-locks with husband Rahul Nagal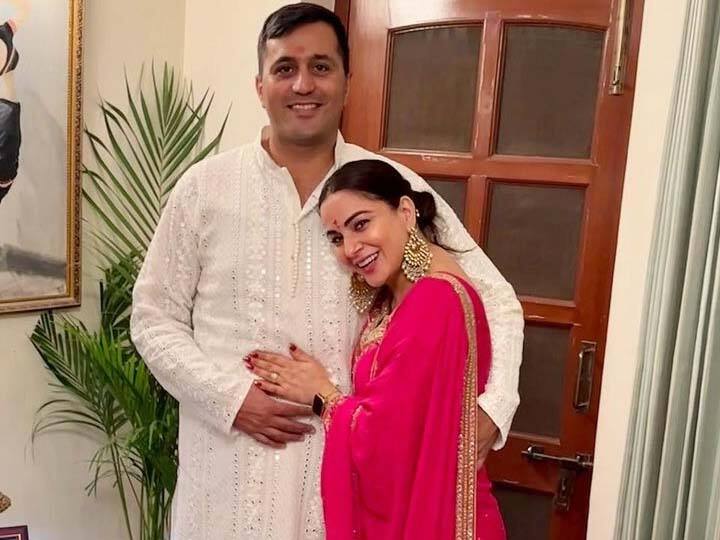 Shraddha Arya Romantic Video: The marriage of Preeta i.e. Shraddha Arya of the popular serial Kundali Bhagya has completed one year today. She celebrated this special day in a romantic way with husband Rahul Nagal. Shraddha Arya has shared such a video on social media, on which fans are fiercely showering their love.
Shraddha did lip lock with husband
Shraddha Arya has posted a video on her Instagram account, in which husband Rahul and her shadow are visible. It can be seen in the video that Shraddha and Rahul are dancing in a romantic style. After this, both of them lip kiss each other. This video has become viral like a fire on the internet.


Celebs and fans lavished love
Posting this video, the actress wrote in the caption – '16/11. Happy 365. #ForeverToGo'. From celebs to fans, Shraddha is showering her love on this video of Arya. Many stars of TV world including Mouni Roy, Dheeraj Dhupar have congratulated Shraddha for her first marriage anniversary in the comment box. This romantic video of Shraddha and Rahul has got more than 96 thousand likes so far.
Couple got married last year
Let us tell that Shraddha Arya had kept her relationship with Merchant Navy officer Rahul Nagal hidden for a long time. The couple took seven rounds on November 16 last year amidst family and close friends. The pictures and videos of their wedding went viral on social media.
Shraddha Arya is doing baby planning
In the past, Preeta of the small screen had also talked openly about baby planning. In an interview, Shraddha Arya told that she and her husband Rahul (Rahul Nagal) are not able to do family planning due to being busy. However, the actress also said that work will not stop her from becoming a mother. It is clear that this couple can also tell the good news soon.
Kartik Aaryan has become the 'Shahenshah' of the box office! Left many big stars behind in making films hit