Bollywood
Sonu Sood again became messiah for poor children, will open school in Bihar with engineer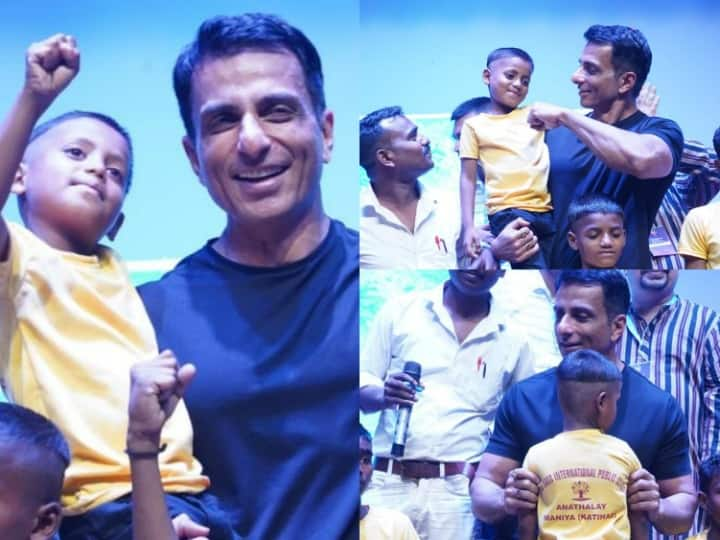 Sonu Sood School InBihar: Sonu Sood became the best actor of Bollywood and the messiah of the needy people in the Corona period.Sonu Sood) is once again making headlines for his generosity. Actually Sonu very soon Bihar (Bihar) are about to open schools for those children. Those who did not get a chance to study due to poverty. For this, the actor has recently met an engineer from Katihar. Who has left his job and opened a school for orphans. For which the actor will make a building.
Sonu will build a school for poor children
Actually, Sonu had heard about 27-year-old engineer Birendra Kumar Mahato in February this year. Who left Nautri and opened a school for orphans and named it after Sonu Sood. In this school, Birendra gives free education and food to 110 children. On the other hand, Sonu Sood met Birendra and got the work started on the new building of the school. So that all the children can be given home and food as soon as possible.


Sonu is giving education to ten thousand children
During this, Sonu said, "Increasing access to education is the best way to deal with poverty. Our aim is to educate these children so that they have better job opportunities. Let us tell you that Sonu Sood is still working for about ten years across the country. Teaching thousands of students.
Sonu will be seen in this film
Please tell that Sonu Sood had come forward as the messiah of the poor people during the Corona period. Who had taken thousands of people to their homes. After which the actor is getting immense love from every corner of the country. Talking about the work front, Sonu Sood is going to be seen in the film 'Fateh' very soon. Jacqueline Fernandes will also be with him in this film.
Read this also-
Adipurush New Song: 'Ram Siya Ram', the second song of 'Adipurush', was released as soon as it got so many views on YouTube in just one hour