Bollywood
Started career with singing, then became police inspector of Hindi cinema, has a special connection with Ashok Kumar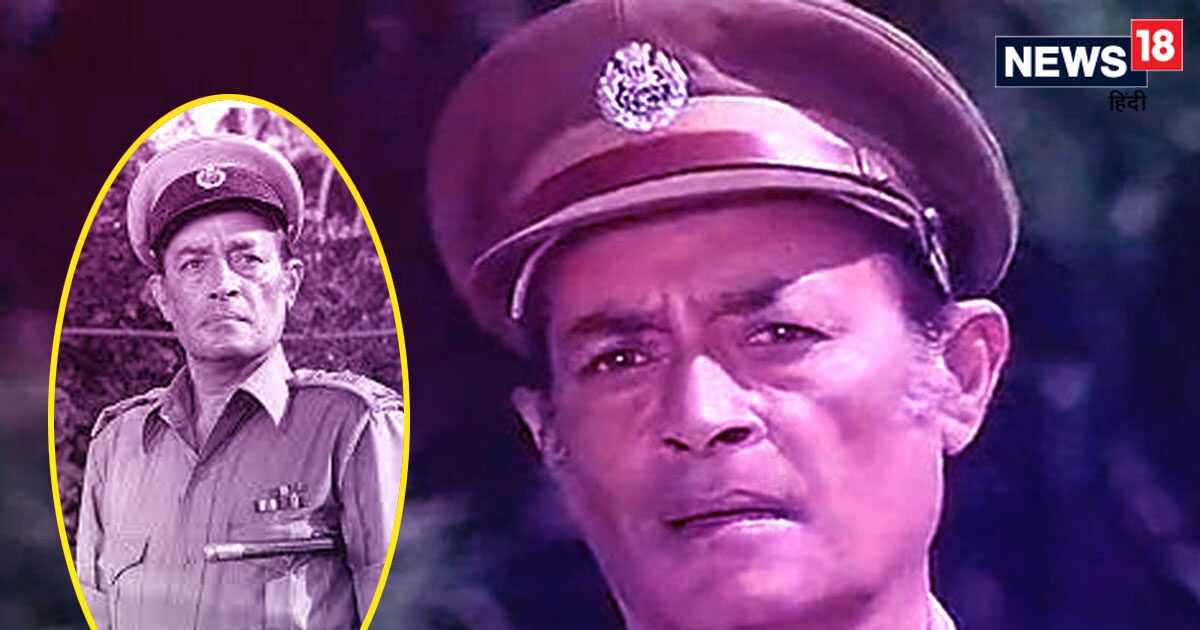 New Delhi: You must have always heard a dialogue in old movies. 'Don't try to run away. We have taken you home from all four sides.' This dialogue was given to a veteran actor in every film. Whenever there is talk of a police inspector in Hindi films, the face of well-known actor Iftikhar comes to the fore. The Iftikhar who played this role with such fervor that even the real constables started saluting him at the red light.
Iftikhar used to speak his dialogues in a very calm tone. Even today people remember every character he played, whenever they see police uniform in a film. Don't know how many people have played the role of police in films till now, but even today the one whom we remember in police uniform is Iftikhar. Even after being an actor, he did not play different types of characters in his acting career. He was always seen in the role of the police. Because in most of the films, he used to win the hearts of the people by becoming a police officer or police commissioner. Today we are going to tell you some special things related to his life.
The top actress of the 90s revealed, revealed the big secret of Salman Khan, said- 'Eating from the set at night..'
This was the story of becoming a policeman
There was also a special relationship between Iftikhar and Ashok Kumare. One, he was very thankful to Ashok Kumar, because he had introduced Iftikhar to famous producer-director BR Chopra. It was on Ashok's request that BR Chopra offered him a brilliant role in his film 'Ittefaq'. In this film, he played the role of Inspector. He played this character so passionately that he started getting similar role offers in other films as well. It was only after this film that the star of his luck shone. It is said that even the real constables used to salute him on the signal and even his challan was not cut.
Had a special relationship with Ashok Kumar
There was a very good bonding between Ashok Kumar and Iftikhar. Then there was also a reason that because of him he got a chance to make a career in acting. But Iftikhar was a good actor as well as a good painter. He had a lot of interest in painting. He also taught painting to Ashok Kumar. This was the reason that he was younger than him, yet Ashok Kumar considered him as his teacher because he was a very good painter and he had taught Ashok Kumar to paint.
Please tell that he used to dream of becoming a singer from the beginning. He was a big fan of KL Sehgal. In the year 1942, he went to Kolkata. There he auditioned the famous musician Kamal Dasgupta. Kamal was so impressed with the actor's singing that he immediately released two albums of the songs. Yun Iftikhar started his career with singing but luck made him an actor. In his acting career, he worked in more than 400 films.
First read breaking news in Hindi News18 Hindi| Read today's latest news, live news updates, most reliable Hindi news website News18 Hindi.
Tags: Bollywood actors, To install Entertainment news., Entertainment Special
FIRST PUBLISHED : April 01, 2023, 20:14 IST