Bollywood
The actress repeatedly refused, Salman was left sweating to apply balm on Bhagyashree's knees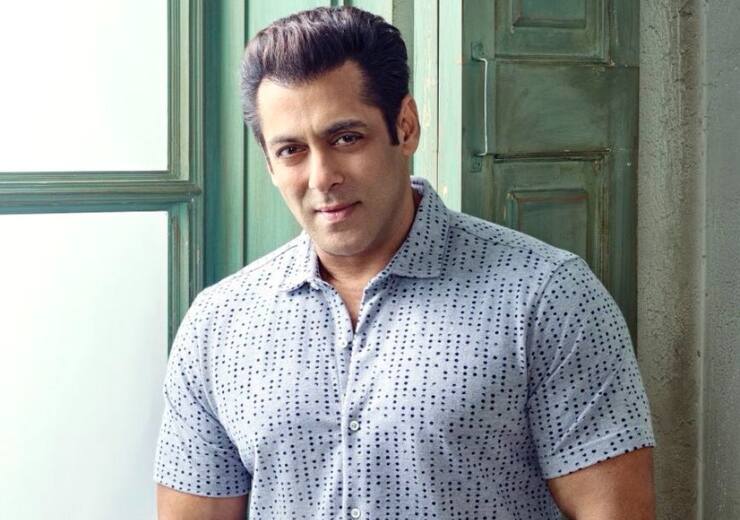 Salman Khan Revelation: Salman Khan is the superstar of Bollywood. Many stories are heard about Salman on social media. Salman Khan, who started his career with 'Biwi Ho To Aisi', got real recognition from the film 'Maine Pyar Kiya'. Bhagyashree was seen with him in this film. Salman Khan is also one of those Bollywood stars who do not give intimate scenes in films. Salman works on 'no kiss policy'. A few years ago, when Salman reached Rajat Sharma's talk show Aap Ki Adalat, he talked a lot about his personal and professional life.
Bhagyashree had to apply Iodex heavily
During this, Salman Khan had also narrated that incident during the film Maine Pyar Kiya, when in a scene of the film, Bhagyashree lost his sweat while applying Iodex. In fact, Rajat Sharma tells Salman, "From Maine Pyar Kyun Kiya to till now you haven't done any intimate scene in the film". To which Salman says, "No sir nahi kiya". Then Rajat Sharma says, "One you did, in which Iodex was rubbed on Bhagyashree's feet". On this, Salman says, "Iodex was to be applied on the thighs, so Bhagyashree refused for that. She said I don't want to. So said let's go on my knees. So she refused for that too. Then apply it on the calf. It came about. He refused for that too. Where to rub in the air. Where should you apply".
Salman's sweat left
Continuing the conversation, Salman Khan said, "The scene was that I would close my eyes and get Iodex. If there was a short skirt, it would have been understandable. The skirt was also so long. But they didn't have to do it, they didn't have to do it. Director of the film Sooraj Barjatya Said that the only way we can do this scene is if Salman tells Bhagyashree that I will not watch". Salman said that earlier we were very innocent and then gradually we got corrupt. In this way, Salman lost his sweat while filming this scene.
read this also:
Kapil Sharma Music Video: Kapil Sharma took a romantic photo with this beauty, is there anything black in the pulse?