Bollywood
The voice of the superhero cast a spell on Raju Srivastava? Sunil Pal said – comedy has the effect of vaccine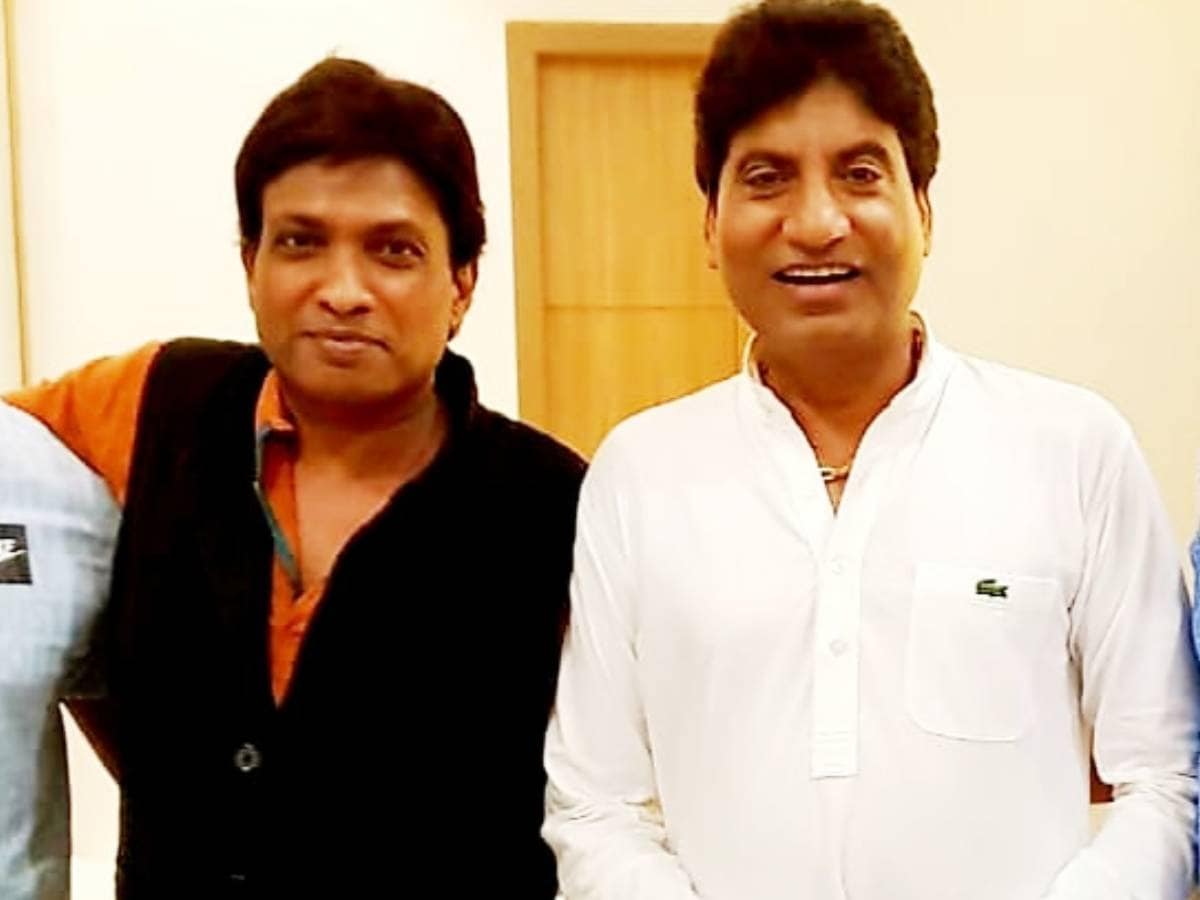 Raju Srivastava Health Update: Raju Srivastava was battling for the last 15 days in the battle of life and death, but the news that came this morning has created a wave of happiness among his fans. Raju regained consciousness after 15 days of being admitted to the hospital. The prayers of the fans of the comedian have done wonders. Raju was admitted to AIIMS Hospital in Delhi since August 10. Raju's close friend and Comedian Sunil Pal has called News18 Digital and informed that 'Raju ji has come to his senses. His family was waiting for this day and finally Raju Bhai has regained consciousness. Not only this, this positive improvement in the health of Raju Srivastava is also being linked to the voice of Amitabh Bachchan.
Actually a day before the news came that Raju Srivastava's brain should work properly, so he was heard the voice of Amitabh Bachchan. According to the information received from the doctors, Raju Srivastava was heard the voice of Amitabh Bachchan's show. Actually doctors were trying to treat Raju Srivastava with the help of neurophysiotherapy. Doctors say that one of the three nerves in his brain is still suppressed and his treatment is going on.
When we asked him if Amitabh Bachchan's voice had any effect, Sunil Pal said, 'Surely something like this must have happened. All those who know Raju ji know that Amitabh resides in his soul. Amitabh Bachchan's style is clearly visible in Raju's speaking, laughing, even his hairstyle. Raju has been singing and performing for Amitabh Bachchan for years. I think it must have had an effect on him in such a situation. The comedy vaccine has worked.
Let me tell you that a few days ago Amitabh Bachchan also sent an audio clip to Raju Srivastava wishing him a speedy recovery. Amitabh Bachchan had said, 'Enough is enough Raju. Now get up and teach us all to laugh.
Both Raju and Sunil have participated in the comedy show 'Great Indian Laughter Challenge'.
Sunil Pal added, 'I just want to say that Shikha Bhabhi (Raju Srivastava's wife Shikha Srivastava) has shown a lot of courage throughout this time and it is the effect of everyone's prayers that Raju Bhai has regained consciousness. That is, even God did not allow the laughter of Raju Bhai and his fans to be serious.
On the other hand, as soon as Raju Srivastava came to his senses, there was a wave of happiness among his fans and those who met him in Kanpur. Today his fans have distributed prasad in his locality located in Kidwai Nagar by offering prasad in the temple. His fans prayed to God to get well soon and return to their midst.
Let us tell you that Raju Srivastava has been associated with Hindi cinema for the last several years. He has appeared in many films. Despite working in films for years, his popularity increased greatly with the comedy show 'Great Indian Laughter Challenge'. He had emerged as a synonym for comedy among the audience. He has played small and big roles in many memorable Bollywood films.
Be the first to read breaking news in Hindi News18 Hindi | Today's latest news, live news updates, read the most reliable Hindi news website News18 Hindi |
Tags: Raju Srivastav
FIRST PUBLISHED : August 25, 2022, 15:33 IST
,