Bollywood
There was a ruckus on Pathan … the film became a super hit, now CM Yogi's first statement came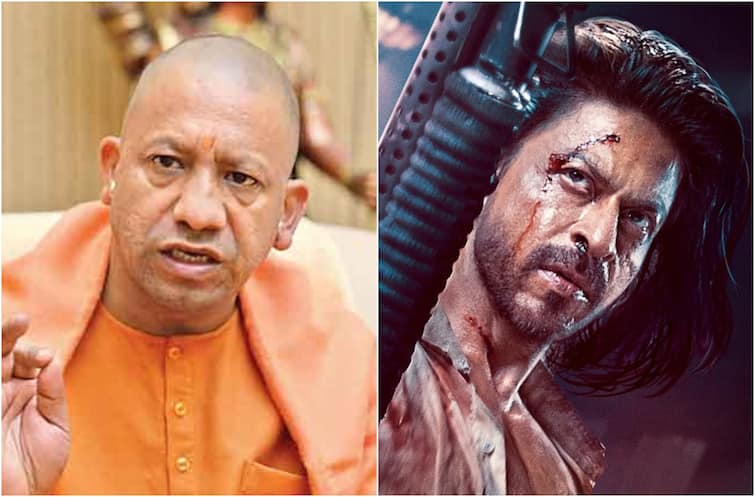 Yogi Adityanath Reaction on Pathan Controversy: King of Bollywood i.e. Shahrukh Khan's action thriller film Pathan has set the box office on fire in terms of earnings. The film has earned more than 700 crores worldwide. Before the release of this film, there was a lot of controversy over the song 'Besharam Rang'. Slogans were raised against Shahrukh Khan and Deepika Padukone and their effigies were burnt in many states of the country including Uttar Pradesh-Madhya Pradesh, but the film was released and the story after that is in front of everyone. Now UP Chief Minister Yogi Adityanath has reacted for the first time on Pathan's controversy.
I don't have time to watch films – CM Yogi
In an interview given to a Hindi channel, when CM Yogi was asked about Pathan, he said, "I don't watch films, nor do I have that much time." I have full respect for artists and writers. Our government gives full respect to anyone who has any talent. There is not much time that we can see anything in the film.
No one is allowed to incite emotions – CM Yogi
Was there a protest against the film Pathan in UP? In response to this question, CM Yogi said, "There was no opposition to the film anywhere in UP. There was a mutual dispute at one place, where an audience was making a reel of the entire film. When the employees of the cinema hall stopped the audience regarding this, there was a dispute. . No one should be allowed to incite passions.
Read this also-
Pathaan Worldwide Collection: 'Pathan' is strong at the box office, earning more than 700 crores in 10 days
AskSRK: Fan asked – How much will be the box office collection of Kisi Ka Bhai Kisi Ki Jaan? SRK gave this wonderful answer