Bollywood
This actor is a superstar, father of 2 children, without daughter-in-law and son-in-law also became grandfather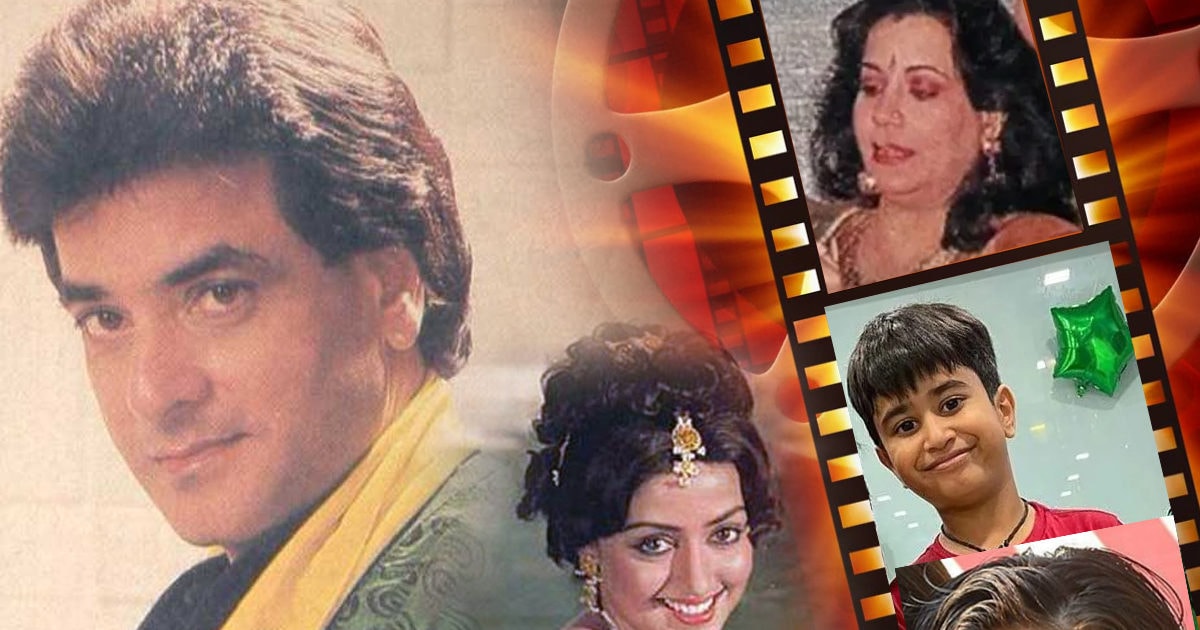 New Delhi. An actor of the 70-80s, who was more known for his dance than his acting. The first dancing superstar of Hindi cinema, who was popularly known as 'Jumping Jack'. A Bollywood star with chocolaty looks, with whom all the actresses of her era wanted to pair up. But do you know that his personal life has always been in controversy. He tried to marry his friend's girlfriend. Also cheated on his childhood girlfriend. Would you believe that even after the marriage was fixed, the news of his affair with a famous actress made headlines in the film industry. Even after marriage, the news of affairs caught fire in Bollywood. By now you must have understood that we are talking about veteran artist Jitendra.
Jitendra is one such name of Indian cinema, who made his mark not only with his acting but also with his dance. The story of this veteran artist who came out of a chawl and made a splash in Indian cinema is no less than a film. 'Jumping Jack', who has always been in discussion about his films as well as his personal life, is the father of two children. Daughter is a big name in the world of TV, but son is a superflop. Do you know that without daughter-in-law and son-in-law, Jitendra has also become grandfather and grandfather.
How to reach Mumbai from Amritsar
On 7 April 1942, a son was born to mother Krishna Kapoor and father Amarnath in undivided Amritsar, who was named Ravi Kapoor. About 1 month after his birth, his family left Amritsar and moved to Mumbai. Only after coming to Mumbai, he used to live in 1 chawl with his family. He studied at St. Sebastian Gone High School. It was a coincidence that after completing his studies, when he enrolled in Siddharth College, he befriended Bollywood's 'Kaka' i.e. Rajesh Khanna. Jitendra's father and uncle both used to make and sell imitation jewelry for films. In the film industry, Jitendra was often sent for artificial jewellery. He used to go to different studios. Once he took the jewelery and went to the studio of the great filmmaker V Shantaram. He gave the jewelry, but did not allow him to enter the studio. Jitendra wanted to see the shooting. Then slowly the day also came when he got to see the shooting.
How did Jitendra come to the film world?
After seeing the shooting of the film, he was so impressed that he too decided to work in films. But he never had the courage to tell his wish to anyone. Somehow once this matter reached V. Shantaram, he called Ravi Kapoor to the studio and offered him the role of a junior artist in the film 'Navrang'. Jitendra accepted that role. It is said that V. Shantaram took his screen test and even after taking 30 takes, he could not speak his dialogue.
Worked in more than 250 films
He didn't get any recognition from the first film and after that he went around from one to another and second to third studio for 5 years. However, then V. Shantaram cast him in his film 'Geet Gaya Pattharon Ne'. He got the lead role in the film. Jitendra's hard work paid off and the film became a hit. Gradually, he made his mark in the film industry. He acted in more than 250 films, many of which were superhits. Later he also worked as a producer and director. He gave many superhit films to the film industry like 'Farz', 'Humjoli', 'Caravan', 'Vidaai', 'Dulhan', 'Dharamveer', 'Parichay', 'Tohfa' and 'Himmatwala'.
Shoba and Jitendra have two children. File photo.
When 14 year old Shobha had given her heart to Jitendra
Now let's talk about his love life, the name of the first girl who would come in his life was Shobha Sippy, who is also his wife today. Both of them met at Juhu Chowpatty and 14-year-old Shobha did not give them heart on their first meeting. Gradually they started meeting each other and their relationship grew stronger over time. Both were sometimes seen with each other on the sea shore and sometimes at the Gateway of India. At the same time, Jitendra's father suffered a heart attack and the burden of family responsibilities fell on him. When he was struggling to find work, Shobha had become an air hostess in British Airlines, now due to her job, Jitendra and Shobha could not meet much.
Both came close during the shooting of 'Ek Bechara'.
How the love affair started with Rekha
Between these distances, there was a rift, those actresses in whose love Jitendra started trying to forget Shobha, Rekha's Rekha has always been a fan of Jitendra. When she got a chance to work with Jitendra, she could not hide her feelings. During the shooting of the film 'Ek Bechara', the news of love affairs between the two became common. The film 'Ek Bechara' became a super hit and their pairing also became a hit, after which the pair were cast in 'Anokhi Ada'. If reports are to be believed, even after the shooting of the film, both were often spotted together. While Jitendra was growing up with Rekha, he wanted to maintain his relationship with Shobha as well. On this matter, a fight started between Rekha and Jitendra and then everything was over. According to Rekha The Untold Story, during the shooting of the film 'Anokhi Ada', Jitendra was bragging in front of some junior artists by telling Rekha as his best time pass, he himself heard these things and then went to the make-up room and cried a lot. And after this incident this relationship ended.
Jitendra and Hema were about to get married, but the plan went awry.
Marriage with Hema Malini kept happening
After Rekha, Jitendra's heart fell on Hema Malini. It is said that Jitendra liked Hema so much that he was even ready to break off his engagement for her. But at the last moment it happened that he could not get married. When Hema Malini's mother came to know about the condition of both of them, she decided to get them married. Both the families had also reached Madras, but the newspaper exposed this marriage and Dharmendra reached the wedding venue with Shobha Sippy and after that he married Shobha in 1974.
Sridevi used to believe that it was because of Jitendra that she got a name in Bollywood.
Jeetendra was serious for Sridevi!
Jitendra's love story did not diminish even after marriage. Most of the South Indian girls came in Jitendra's life. After falling in love with two South Indian actresses Rekha and Hema, his name was also associated with Sridevi. It is said that he was very serious about his relationship with Sridevi and if Shobha had not taken action in time, the matter would have progressed further. During the shooting of 'Himmatwala' released in 1983, the news of their affair came to the fore. When Shobha came to know about this, Jitendra called Sridevi home and tried to make both of them meet, but this meeting was such that it became the reason for the sourness between Jitendra and Sridevi. However, in an old interview, Sridevi told the news of her affair with Jitendra as nonsense.
Jitendra's name was also associated with Jayaprada.
Increased closeness with Jaya Prada
People in the know of B-Town say that he had developed closeness with Jaya Prada to burn Sridevi. But this relationship did not work with Jaya as well, because Jaya understood that he was only using her.
Jitendra became grandfather and grandfather without daughter-in-law and son-in-law
Jitendra has two children. Daughter Ekta Kapoor and son Tusshar Kapoor. Ekta Jahan is a big name of TV and has become a household name for her serials. At the same time, the son could not earn a name like his father. Tusshar has been successful as a supporting actor, but he flopped as a main hero. Both Ekta and Tushar have not married yet and both have become mother and father without marriage. That is, without daughter-in-law and son-in-law, Jitendra has become grandfather and grandfather. Both brother and sister have found this happiness with the help of surrogacy.
,
Tags: ekta kapoor, Entertainment Special, Jitendra, tushar kapoor
FIRST PUBLISHED : June 10, 2023