Bollywood
This film was made in 30 lakhs, earned a lot, but the producer became a pauper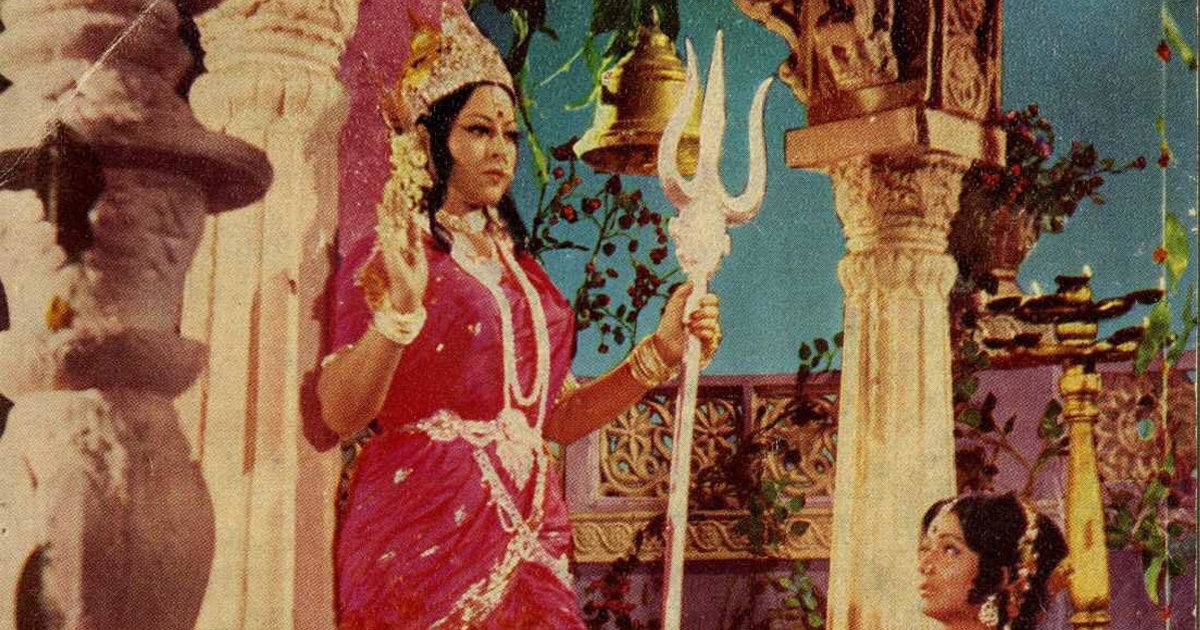 New Delhi. A very low budget film was released 48 years ago. This movie created panic at the box office. Without any starpower, the film did wonders that no one had ever thought of. We are talking about 'Jai Santoshi Maa'. This movie, made in just a few lakh rupees, had earned crores in the year 1975, but the people who made it had become poor.
Earning was not happening in the beginning
The movie Jai Santoshi Maa was released on May 30, 1975. It is said that the film earned Rs 56 from the first show, Rs 64 from the second show and Rs 100 from the third in a cinema hall in Mumbai. Trade pundits had declared this film a flop, but then some miracle happened that people started turning to theaters to watch this film in large numbers.
The film ran in theaters for 50 weeks
Anita Guha played the role of Mata Santoshi in the film Jai Santoshi Maa directed by Vijay Sharma. During an interview, the actress told that there was no market for mythology films in Bandra, Mumbai. Such films did not run there, but Jai Santoshi Maa ran for 50 weeks in the theaters of the same area. It was a big record in itself at that time.
The film made in 30 lakhs earned 5 crores
According to the report of sacnilk, this film was made in Rs 30 lakh and it collected around Rs 5 crore. However, the makers did not get any money. It is said that Jai Santoshi Maa was not ready to take the film as a distributor. Finally, Kedarnath Agarwal and Sandeep Sethi decided to distribute the film.
The producer went bankrupt
It was prepared as 'Jai Santoshi Maa' and earned crores of rupees, but the maker of this did not get to see even a single rupee. Producer Satram Rohra had declared himself bankrupt. It is told that Kedarnath's brothers had rigged the money and had grabbed all the money. In such a situation, this money was not received till Satram and Kedarnath.
In terms of earning, 'Sholay' was given a competition
Women are considered to have the biggest hand in making 'Jai Santoshi Maa' a super hit across the country. Most of the women were curious to see this film. This series went on in such a way that the film became a blockbuster in no time. In the year 1975, this film gave competition to Amitabh Bachchan and Dharmendra's 'Sholay' made under the direction of Ramesh Sippy. 'Jai Maa Santoshi' proved to be the second highest grossing film of that year.
,
Tags: Bollywood news, Entertainment
FIRST PUBLISHED : June 06, 2023, 18:39 IST