Bollywood
This is the formula for 55-year-old Akshay Kumar to be super fit!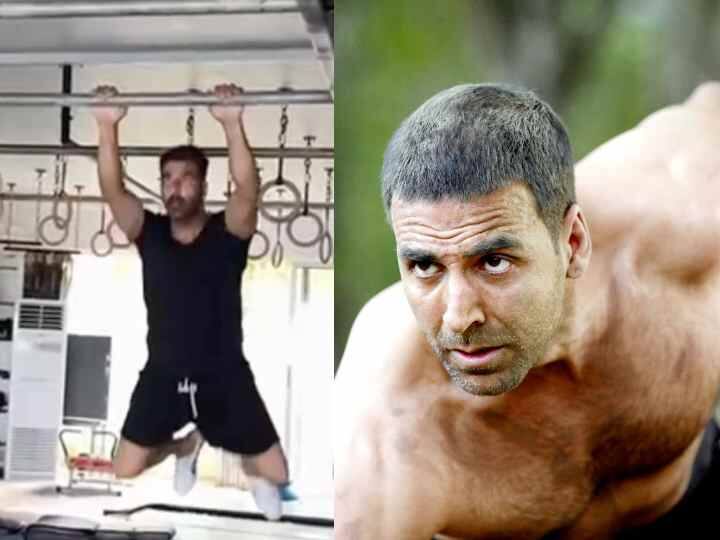 Akshay Kumar Fitness Routine: If you are fond of Bollywood films, then you must have seen Akshay Kumar's popular film 'Chandni Chowk to China' and if by mistake you have forgotten Sidhu of Chandni Chowk, then we have for you such a funny story of the same Sidhu. We have brought videos, after watching which you will remember many scenes of that film. Akshay Kumar recently posted a video of himself on the social media platform Instagram, after seeing which his fans are seen shouting slogans of Sidhu in the comment box. As you all know very well that Akshay Kumar is very strict about his fitness. Akshay Kumar will surely be the only actor in Bollywood whose day starts at 4:00 am.
Akshay Kumar is always seen sharing his fitness fund to motivate the audience. Once again Akshay Kumar has posted a video of his morning schedule in which he is seen exercising in the gym. Akshay Kumar is jumping from one road to another while exercising in the gym. With this video, Akshay Kumar has put the song 'Chak Len De' from his film Chandni Chowk to China in the background.


Posting this video, Akshay Kumar wrote in the caption – My achche din starts when my routine starts like this. and yours? #WednesdayMotivation… Inspired by Akshay Kumar's video, TV actor Ronit commented, "Very hard paji very fit… So while a user gives his funny reaction after watching Akshay Kumar's video and writes that- On the helicopter Hanging ready…
Talking out of joke, Akshay inspires millions of people with his fitness. Akshay pays special attention to all these things in his fitness routine. First- they have dinner by 6.30 in the evening. Second- sugar and salt are taken in very less quantity, and third- take out at least half an hour daily for meditation.
Also read- Saif Ali Khan is the super cool dad of Bollywood… celebrated such a luxury vacation in Maldives with son Taimur