Bollywood
This villain of Bollywood is very cultured, once Mahesh Bhatt took him out of the set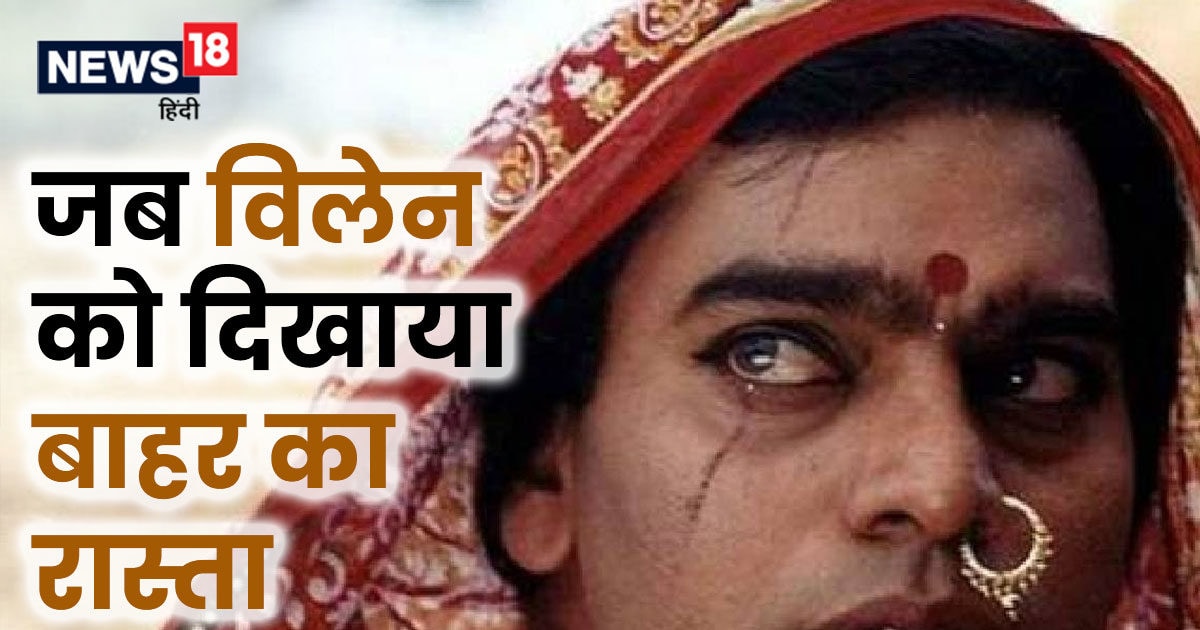 New Delhi. Bollywood actor Ashutosh Rana Has looted a lot of accolades by playing the role of Villain in many films. In his acting career, he played many such characters in films like 'Dushman' and 'Sangharsh', which people will hardly be able to forget. He breathes life into his characters. While in real life he is completely different from his characters. This villain of Bollywood is very cultured in real life.
Actor, producer, host, writer and great actor Ashutosh Rana has shown his acting skills not only in Hindi but also in Marathi, Telugu, Kannada and Tamil films. Apart from being an excellent artist, Ashutosh is also a serious person and a family man. Ashutosh, who is popular on social media, keeps sharing things of knowledge and culture with his wife Renuka Shahane. But this cultured actor had to face a lot of insults because of his culture. Once the actor was even thrown out of the sets of the film. Let's know what was the whole story.
Once upon a time, Bittu used to win accolades as Sardar, now the whole look has changed, where is Hrithik's on-screen friend missing?
Director showed Ashutosh the way out
Ashutosh had told in one of his interviews that 'once he went to meet Mahesh Bhatt. According to habit and culture, he touched Mahesh ji's feet as soon as he met him. But as soon as he did this, he got angry because he did not like that anyone touched his feet, he strongly hated those who did so. In anger, he started getting angry at the people present on the set that who let him inside and he was shown the way out. But even after this he did not lose courage, whenever he met Mahesh Bhatt, he would immediately touch his feet. One day Mahesh Bhatt asked why touch feet, I hate it, then he told that touching feet is in his culture. After this Mahesh Bhatt embraced the actor and gave him the first role in the TV serial 'Swabhiman'.
Got a different identity from 'Sangharsh'
In Akshay Kumar's film 'Sangharsh', Ashutosh Rana played the character of a eunuch who wants to become immortal by sacrificing children. Lajja Shankar Pandey's screams, eccentricities and tongue-twisting voice gave goosebumps to the audience sitting in the theatre. After playing this character, Ashutosh was recognized as the most dangerous villain of Bollywood. Ashutosh received the Filmfare Award for the film 'Sangharsh'. This film was produced by Mukesh Bhatt and directed by Tanuja Chandra.
Please tell that Ashutosh Rana is a very religious person in real life. He is the supreme devotee of Lord Shiva. He says that no matter how busy he is in shooting, but when his Guru calls him for Maharudra Yagya for the construction of 1.25 crore Parthiv Shivling, he leaves all the work and reaches there. Talking about Ashutosh Rana's personal life, he is married to Bollywood actress Renuka Sahne.
,
Tags: ashutosh rana, To install Entertainment news., Entertainment Special
FIRST PUBLISHED : June 07, 2023, 18:05 IST