Bollywood
Throwback Video: When Hema Malini's heels were removed, Shah Rukh himself wore her sandals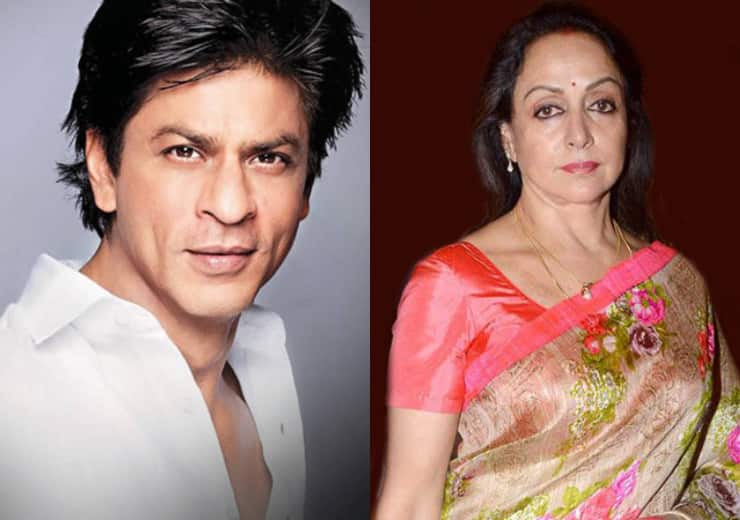 Shah Rukh Khan helped Hema Malini: Shahrukh Khan is not called King Khan of Bollywood for no reason. Shah Rukh Khan has no answer from reel to real life. These days, while the magic of Shah Rukh Khan's film Pathan is going on with the audience, on the other hand, more and more interesting things related to the Pathan actor are going viral on the internet, which makes his fans want to know more about the King of Bollywood. There is a lot to be learned. In the same sequence, a video of Shah Rukh with Hema Malini, known as Bollywood's Dream Girl, is also in discussion these days, in which he is seen wearing her sandals with his own hands.
Shahrukh made Hema wear sandals
In the video going viral on social media, it can be seen that both Shah Rukh Khan and Hema Malini have arrived to attend an award function. A time also comes in this program when Hema Malini is invited on the stage. Shahrukh Khan himself takes Hema Malini towards the stage, but in the meantime the sandal comes out from one of Hema Malini's feet. What happens after this, no one had imagined it. Shahrukh Khan himself bows down at the feet of Dream Girl and with all humility and love puts the sandals on her feet again.


Fans are tying bridges of praise
Shah Rukh Khan not only takes Hema Malini to the stage by wearing sandals on her feet, but also dances beautifully with her. This style of Shahrukh has touched the hearts of the viewers. While reacting to the video on social media, the fans are not tired of praising King Khan. Some are saluting the humility of the Pathan actor while some are calling him a true gentleman. Significantly, Shah Rukh Khan's film Pathan, adorned with the brilliant performances of veteran actors like Deepika Padukone, Ashutosh Rana and Dimple Kapadia, is making a lot of noise at the box office these days and is making many new records one after the other.
read this also:
Virat Kohli and Anushka Sharma took Swami Dayanand Giri blessings, what else did the couple do in Rishikesh… know