Bollywood
User made lewd comment on transgenders, Celina got angry, actress took class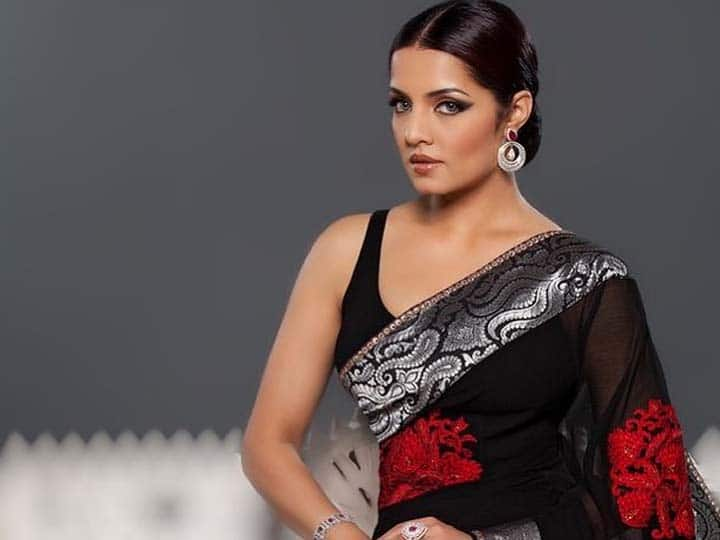 Celina Jaitly Slams Twitter User: Bollywood actress Celina Jaitley is famous for her outspokenness. She talks openly on every issue. Now Celina Jaitley has started a user class on social media. Actually, on the occasion of International Transgender Day of Visibility, he shared a post on which a user made a lewd comment. What was it then, while replying to the troll, Celina immediately stopped speaking to him.
Celina Jaitley shared this post
Celina Jaitley has posted a video on her Twitter account, in which she is seen supporting the transgender community. Posting the video, he wrote in the caption, 'Some of the bravest transgender people in the world. I am ready to fight all discrimination and violence against them and appreciate their contribution to our world.
What exactly is so funny about it sir???? Is it NOT heartbreaking to see someone being reduced to begging just because they are transgender??? This is exactly the reason why #TransVisibilityMatters because of people like you who find the dire reality of trans community funny!! https://t.co/IlGP69F6r3

— Celina Jaitly (@CelinaJaitly) March 31, 2023
Celina gave a befitting reply to the troll
Responding to this tweet of the actress, the user wrote, 'They are only seen on traffic signals.' Reacting to this, Celina replied, 'What's so funny about it sir? Isn't it heartbreaking that someone is forced to beg just because they are transgender? This is the reason why awareness is needed.
Not worried at all about my upbringing I was brought up by 4 generations of Indian armed forces, the trans community was & still is mostly most deprived, dehumanised in our country, people like you make it difficult to fight their ostracisation & are responsible for their plight! https://t.co/Va9UPG8VkU

— Celina Jaitly (@CelinaJaitly) April 1, 2023
user hit back
Responding to this tweet by Celina Jaitley, the user wrote, 'Have you seen how they beg? They don't beg. They misbehave in public. Do you find it okay what people of special gender do at traffic signals on the pretext of begging? Perhaps you will do all this because of your bad upbringing '.
selina started class
Responding to User's tweet, Celina Jaitley wrote, "Don't worry at all about my upbringing. I have grown up among four generations of the Indian Armed Forces. The trans community was and still is one of the most disadvantaged in our country. People like you make the fight more difficult for them by boycotting them and are responsible for their plight.
Let us tell that Celina Jaitley made her Bollywood debut in the year 2003 with the film Janasheen. After this she has appeared in films like 'No Entry', 'Apna Sapna Money Money' and 'Golmaal Returns'. These days the actress lives in Austria with husband Peter Haag.
Also read- Gangs Of Wasseypur: 'It is a regret not to be a part of Gangs of Wasseypur,' Ravi Kishan told why this film got out of hand