Bollywood
Video: Siddharth's father's health deteriorated amid music celebrations, doctors called for treatment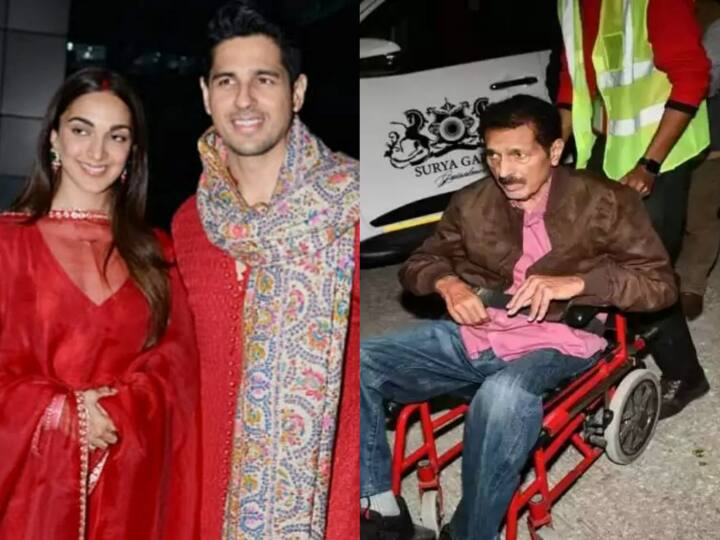 Sidharth Malhotra Kiara Advani WeddingAfter marrying his lady love Kiara Advani, Siddharth Malhotra's happiness is on cloud nine. The marriage of both took place on February 7 at Suryagarh Palace in Jaisalmer with great fanfare. But recently such news related to the couple's marriage has come to the fore. Which has surprised everyone. In fact, during Sid-Kiara's sangeet ceremony, the actor's father fell ill. This information has been given in a report by Zoom Digital.
Siddharth's father's health deteriorated in music
Recently a source told the news portal that Siddharth's father fell ill during the Sangeet ceremony and started vomiting. After which the doctor was called immediately. At the same time, seeing such a condition of the actor's father, all the people of the house were very upset. But fortunately, after two hours of treatment, the health of the actor's father improved and then the wedding programs were completed with pomp.


Reception will be held in Mumbai on February 12
According to information, her groom Siddharth also danced with the actress's brother in Sid-Kiara's sangeet. Apart from this, Karan Johar and Shahid Kapoor were also seen performing on 'Kala Chashma' on this musical night. Please tell that at this time the newly married couple is in Delhi. Who will return to Mumbai on 10 February. After which on February 12, both will give a grand reception for their friends and Bollywood stars.


Siddharth Malhotra reached Delhi yesterday i.e. on February 8 and distributed wedding sweets to the media. Many of whose pictures and videos are currently going viral on social media. Among them, the new bride Kiara is looking very beautiful in red suit. At the same time, Siddharth also appeared in Kiara's matching outfit.
Read this also-
Amrita Singh House: Amrita Singh lives in this luxurious house after separating from her husband, see inside pictures of the royal house