Bollywood
Vidya Balan was cast in Parineeta by Pradeep Sarkar after fighting with the producer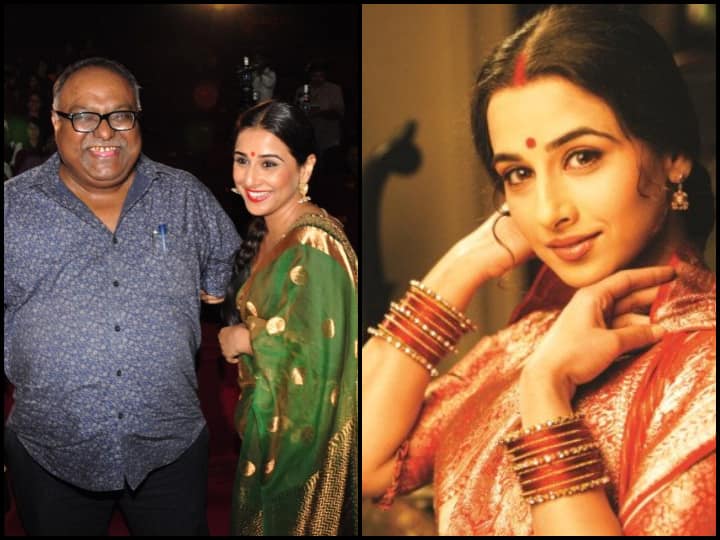 Pradeep Sarkar Fight For Vidya Balan: Late film director Pradeep Sarkar made his first film 'Parineeta' in 2005 with Vidya Balan. Pradeep Sarkar had full faith in Vidya Balan's acting for his film. Pradeep Sarkan fought with its producer Vidhu Vinod Chopra to cast Vidya Balan in this film. This was Vidya Balan's first film project and before that the actress had to face a lot of rejections.
In a conversation with Simi Garewal, Vidya shared that "Dada was convinced that I was Lolita, not Mr. Chopra." Please tell that Pradeep Sarkar died on Friday morning at the age of 67. Before venturing into films, Vidya worked extensively in advertisements and even appeared in a few music videos.
Sarkar fought with Vidhu Chopra for Vidya
She worked with Sarkar in Euphoria's Kabhi Aana Tu Meri Gali and said "It gave me Parineeta". He said, "That was my video with Pradeep Sarkar. I did a few commercials with him, but through videos he realized that he can mold me the way he wants."

Vidya said she was "tested for six months" before landing the role. According to composer Shantanu Moitra, she was tested 75 times, but Pradeep was adamant that Vidya was the right choice. At the Film Awards, Pradeep Sarkar won the Indira Gandhi Award for Best Debut Film of a Director for Parineeta.But Vidya Balan did not have good relations with Vidhu Vinod Chopra regarding this film.
Pradeep considered the government like a father
In a conversation with DNA, Vidya said that she saw Pradeep Sarkar and his wife as her "guardians" and fought with them like she fought with her father. He said, "Without labeling, Dada and his wife are like my guardians. If I can depend on anyone, it is her. I share a love-hate relationship with Dada. I fight with them, the way I fight with my father. He is unaffected because nothing matters to him except work.
Pradeep Sarkar passed away in the early hours of Friday. Neetu Chandra told, "He was admitted to a hospital late at night. He was not keeping well for a long time, he was on dialysis and had other health issues as well. His last rites were performed in Santa Cruz.
Also read- Silence in Bollywood due to the death of Pradeep Sarkar, Deepika, Vidya Balan and Rani Mukherjee including these big stars bid farewell with moist eyes