Bollywood
Vikram Bhatt is suffering from Fibromyalgia, a rare disease for the last 18 years.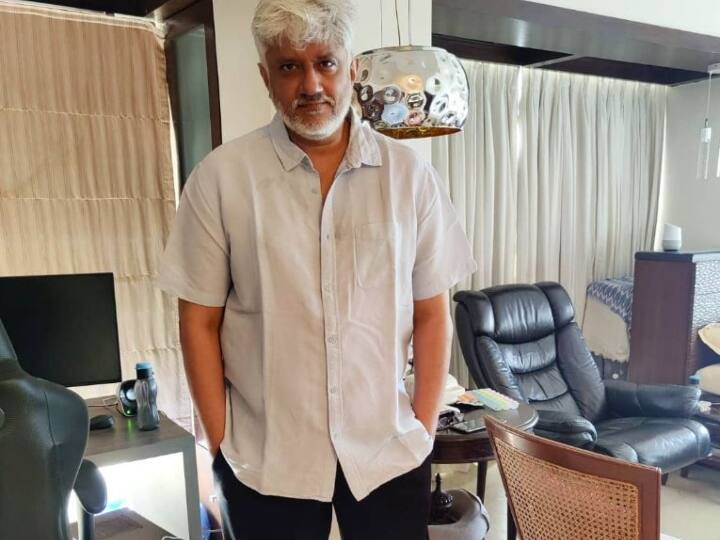 Vikram Bhatt Facing Fibromyalgia: Apart from 'Bhediya' actor Varun Dhawan, actress Samantha Ruth Prabhu is also battling a rare disease. Recently both had given information about this. Samantha shared on social media that she was diagnosed with an autoimmune condition called myositis.
This rare disease causes muscle weakness and pain. While director Vikram Bhatt is also facing a health issue, Vikram Bhatt was diagnosed with fibromyalgia 18 years ago. Due to this disease, there is a lot of pain in the muscles. Due to this, the patient has to face problems related to fatigue, sleep, memory and mood. Inspired by Samantha's post, Vikram Bhatt has also decided to break his silence about his illness.
Vikram Bhatt is fighting the disease for 18 years
During a conversation with Bombay Times, Vikram Bhatt said, "I am troubled for the last 18 years. In Samantha's case, myositis causes muscle weakness, and in my case, fibromyalgia causes severe muscle pain. You process pain differently. The pain which cannot happen for a normal person is very painful for me. There is no cure for any of these diseases, because it is your body attacking you. There are days when you flare up, and there are days when you are better. Only spiritual things like meditation or good sleep can help.
News Reels
Illness took away a lot
Vikram Bhatt further says that I am lucky that I have a good support system, but it is difficult. It has been a difficult journey that has taken away a lot from me but has also made me stronger. I want to reach out to Samantha and tell her that if I can make it, so can you. I'm so glad she spoke up. Hiding it takes as much strength as fighting the pain."
Diagnosing the disease was not easy
Vikram says that diagnosing and treating his illness was not easy. He explained, "For the first four years when I was diagnosed, I myself didn't know what was going on. You get migraines, body aches, depression. You think they're all separate illnesses and you separate them. Let's try different cures. A physiotherapist friend of mine, Dr. Rashi Agarwal, helped me diagnose this condition as fibromyalgia. She was the one who diagnosed it because I used to go for physiotherapy and I It just wasn't getting better. Some doctors also told me that it's all in your mind and not Fibromyalgia.
Only one who has experienced pain knows how severe it can be
Vikram says that there is a part of the medical community which says that it is just a state of mind. Only the one who has suffered the pain knows how serious it can be. I also went to a doctor in Los Angeles for treatment, which helped me a lot but ultimately it's your lifestyle. You can only take so many painkillers. I make sure I go to bed early and get at least 7-8 hours of sleep, cutting down on things that cause stress. I neither drink nor smoke.
Two poems helped in dealing with health situation
Beyond spirituality and a better lifestyle, it was some good writing that helped Vikram grow. He said, "There were two poems that helped me a lot in dealing with this health situation. One was Harivansh Rai Bachchan's Agneepath and the other was Invictus, the poem that kept Nelson Mandela alive in jail. Not only survived but gave them hope and determination. I know these poems by heart.
read this also:-When disappointed with life, Amitabh Bachchan asked 'Why did you give birth to me?' Father Harivansh Bachchan gave the answer like this..