Bollywood
Virat and Anushka took Swami Dayanand Giri blessings, what else did the couple do in Rishikesh?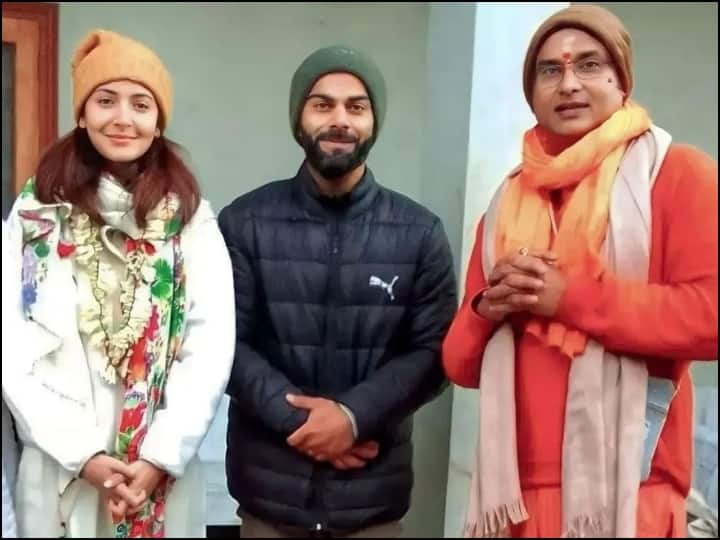 Anushka Sharma and Virat Kohli: The pair of actress Anushka Sharma and cricketer Virat Kohli, who have always been in the limelight in the Glamor world, have once again come into the limelight. Actually these days Anushka and Virat are enjoying their spiritual trip in Rishikesh. Meanwhile, many pictures of both are becoming increasingly viral on social media.
Took blessings of Swami Dayanand Giri
Actually Virat Kohli is going to participate in the Test series against Australia very soon. Meanwhile, he has taken the blessings of Swami Dayanand Giri along with Anushka Sharma before this series. Apart from this, if the report of ANI is to be believed then both are going to organize Bhandara along with participating in the works in the ashram.
Virat and Anushka seen in simple style
In the pictures of Virat Kohli and Anushka Sharma shared on social media, both can be seen in a very simple look. While on one side Virat is seen wearing a green colored cap on his head with a blue colored jacket, on the other hand Anushka is seen in her simple white colored dress. Along with this, a cap of dark yellow color can also be seen on the head of the actress. Apart from all this, both hands are seen standing with great respect in the ashram and the smile on their faces can also be seen.


Have already done religious travel
Let us tell you that this is not the first religious visit of this pair, but even before this, Anushka Sharma and Virat Kohli also blessed in Baba Neem Karoli's ashram in Mathura's Vrindavan. Have taken Talking about the work front, the actress will soon be seen in 'Chakda Express'.
When Akshaye Khanna played the role of Gandhiji's son! If you haven't seen the movie, watch it on OTT