Bollywood
Vivek Agnihotri reacts to Priyanka Chopra's statement that 'big bullies do bullying'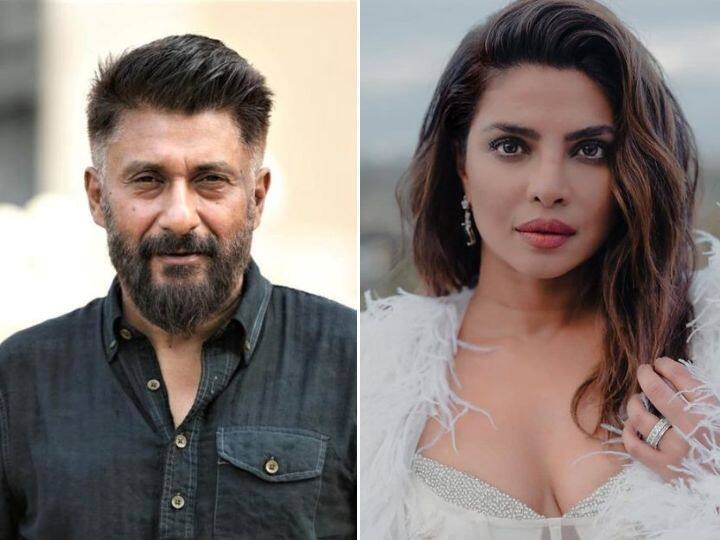 Vivek Agnihotri on Priyanka Chopra: Superstar Priyanka Chopra, who has shown her strong acting skills from Bollywood to Hollywood, does not need any separate identity. For a long time no film of Priyanka has appeared in Hindi cinema. Meanwhile, Priyanka Chopra has made a big disclosure about the shift from Bollywood to Hollywood and has told how the attitude of some people in the industry was against her. Now Vivek Agnihotri, the director of the film 'The Kashmir Files' has given a big statement regarding this statement of Priyanka.
What is Priyanka's statement
These days Priyanka Chopra is busy promoting her upcoming web series 'Citadel Season 2'. Meanwhile, Priyanka has given an interview to Dax Shepherd's podcast Armchair Expert. During this, Priyanka Chopra has spoken openly about keeping distance from the Bollywood industry. Priyanka Chopra has told that- 'I am being pushed towards a corner in the industry. The people around me were not casting me. I used to have beef with them. I am not good at playing that game, so I got tired of politics and after that I needed a break. In this way, Priyanka Chopra has spoken openly about the discrimination happening to her in the Hindi film industry. Now all the celebs are giving their reactions on this statement of Priyanka.
Vivek in support of Priyanka
Meanwhile, Priyanka Chopra's statement has now been given by 'The Kashmir Files' director Vivek Agnihotri. Vivek has tweeted the latest on his official Twitter handle. In this tweet, Vivek Agnihotri has written that- 'When big powerful people show their bullying, some people kneel down, start intoxicating, some accept defeat, some surrender and some even die. embraces. Against this impossible-to-defeat gang of bullies, very few people make a different position by sacrificing them. Really he is a real life star.
Also read- Akanksha Dubey Suicide: Case filed against two including Bhojpuri singer Samar Singh, accused of torturing and threatening the actress