Bollywood
What is SRK's link to Siddharth-Kiara's wedding? Discussion of this special of 'Pathan' in full swing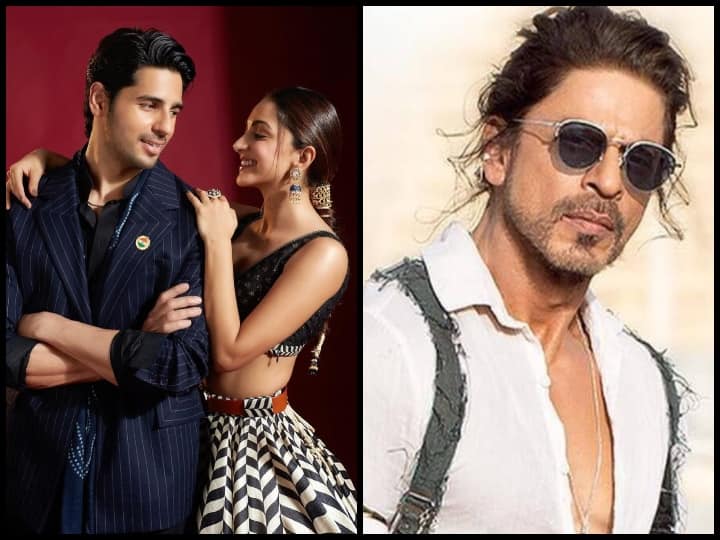 Kiara Advani Sidharth Malhotra Wedding: Bollywood's sweet couple Siddharth Malhotra and Kiara Advani are going to get married soon. Different types of updates are coming out in the media regarding Sidkiara's wedding. According to reports, Siddharth and Kiara will tie the knot on February 7 this year. An update has also come to the fore regarding the security arrangements of the bride and groom between the wedding venues. It is reported that there will be high security for superstar Shah Rukh Khan's ex-bodyguard in Sid-Kiara's wedding.
There has been a big disclosure regarding the security arrangements for the marriage of Siddharth Malhotra and Kiara Advani. It is reported that the couple has hired superstar Shahrukh Khan's ex-bodyguard Yasin to take care of the security arrangements at the wedding.
Special arrangements will be made for the guests
According to a report in India Today, guests will start arriving for the wedding from February 3 in Jaisalmer. In such a situation, the couple has arranged a desert safari tour and food stall for the guests to enjoy the wedding function. They have also included a spa voucher as a return gift for the wedding guests.
Kiara will not become a Sabyasachi bride
Amidst the wedding updates, the wedding look of Kiara Advani has also been revealed. It is reported that Kiara Advani is not going to become a Sabyasachi bride like other Bollywood celebs. Kiara chose Manish Malhotra for her wedding outfits. She is about to perform a wedding function for Manish Malhotra in a luxury outfit.
This is Sid-Kiara's wedding venue
Siddharth Malhotra and Kiara Advani are going to get married at Suryagadh Hotel in Jaisalmer. The functions of destination wedding will run from 5 to 7 February. Kiara has also invited Shahid Kapoor and his wife Meera Rajput to the wedding.
Apart from Shahid and Meera, Karan Johar, Varun Dhawan, Ashwini Yardi and many other celebs will attend the couple's wedding. After marriage, the couple will give two reception parties.
Also read- Shah Rukh Khan's film hit the world, 'Pathan' got excited after hearing the collection of 8 days