Bollywood
When Abhishek Bachchan was taunted for walking with Aishwarya in Cannes, the actor narrated the incident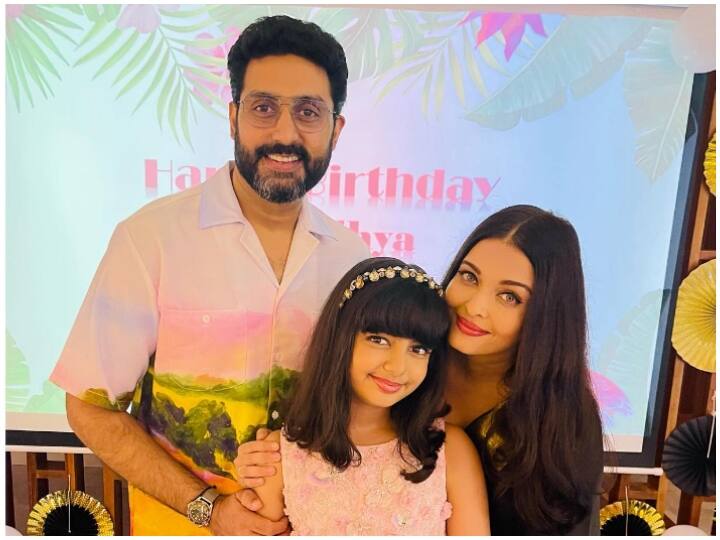 The pair of Aishwarya Rai and Abhishek Bachchan is counted among the power couples of Bollywood. In the year 2007, both tied the knot with each other and their love is increasing day by day. However, there is also an anecdote when Abhishek Bachchan had to listen to taunts for walking with Aishwarya. This story was told by the actor himself in an interview.
When Abhishek told the story of 2007
According to information, Abhishek Bachchan gave an interview to Filmfare during 2012, in which he narrated the story of 2007 Cannes Festival. Actually, both were married in 2007 itself. A few months later, he attended the Cannes Film Festival, where Abhishek Bachchan was seen walking the red carpet with Aishwarya Rai. During that time, Abhishek had to listen to taunts for walking with Aishwarya.
Gave this answer with his wife
Please tell that in the year 2012, when Abhishek gave an interview, he was asked a question about Aishwarya. The question was, did he 'ever put restrictions on wife Aishwarya Rai?' On this, Abhishek Bachchan had said that only that person can do this, who feels insecure or does not trust his wife. After this Abhishek told, 'How he was often asked how it feels to walk the red carpet with his wife in Cannes?' Abhishek had clearly said that he finds 'this attitude anarchist'.
Abhishek himself raised this question
During the interview, Abhishek Bachchan also asked that when Aishwarya can attend all his events, can't he accompany her to support his wife? Abhishek lashed out at those who thought that he was a husband and should not have attended his wife's public events. Abhishek said that when Aishwarya can walk with me on the red carpet in the premiere of my films then why can't I go with her. It is my duty to support him at every step. In fact, during 2005, Aishwarya attended the Cannes Film Festival for the first time and became the first Indian to achieve this feat. After this she attends this high profile event every year and sometimes Abhishek is also seen with her.
This candidness of Abhishek will win hearts
Abhishek Bachchan had said in an interview in 2012, 'If a man tries to stop his wife, there can be two reasons for it. Firstly, he feels insecure and secondly he does not trust her. I am not like that and I have full faith in my wife. Why should I bother with this? And why only wife, if a man tries to stop his girlfriend, mother or any girl then either he is insecure or he doesn't trust them. I have not received such rituals. My mother has been an actress and she always used to work.
Also read: Kuch Kuch Hota Hai: 'Kuch Kuch Hota Hai' Chhote Sardarji meets Shah Rukh Khan, see how much his look has changed in 25 years