Bollywood
When Ajay Devgan rejected these blockbuster films, then Shahrukh and Ranveer's luck shines!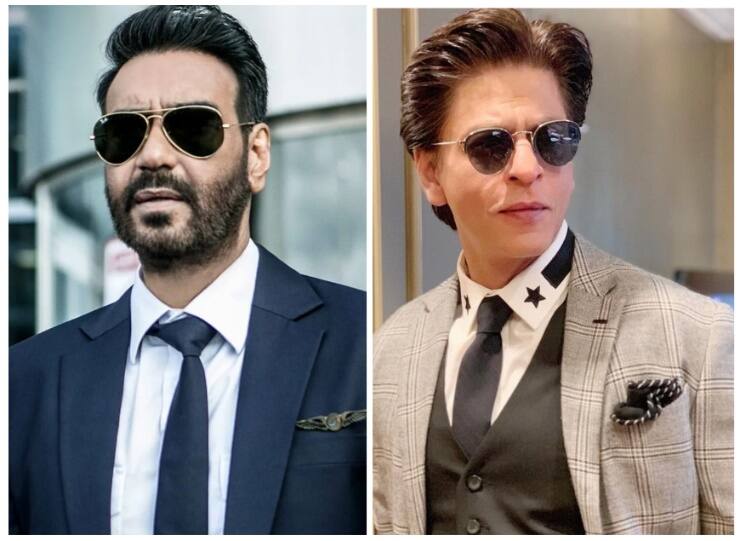 Ajay Devgn Rejected These 5 Films: Bollywood's Singham i.e. Devgan's film Drishyam 2 (Drishyam 2) is not taking the name of stopping at the box office. This movie has so far collected Rs 154 crore across the country. Trade pundits believe that this film will soon join the 200 crore club. Ajay Devgan has refused many blockbuster films in his 3-decade career, which benefited stars like Shahrukh Khan to Ranveer Singh. Let us tell about those films today.
something happens
The romantic film Kuch Kuch Hota Hai has been successful at the box office. In this, the pair of Shahrukh Khan and Kajol was very much liked. According to the report, Shahrukh's role was first given to Ajay Devgan, but for some reason he turned down the offer and then Shahrukh got this role and his fortunes rose as soon as the film became a hit.
Karan Arjun
News Reels
Shah Rukh Khan and Salman Khan played the lead roles in Rakesh Roshan's film Karan Arjun. Released in the year 1995, the film was highly appreciated by the audience and critics. According to TOI, Salman's role was first offered to Ajay Devgan, but he refused due to creative differences with Rakesh Roshan.
Bajirao Mastani
Ajay Devgan was first approached for the role of Ranveer Singh in Sanjay Leela Bhansali's film Bajariv Mastani. According to the Times of India report, Ajay Devgan did not like Sanjay Leela Bhansali's term and conditions and refused to do this role. After this, this role went to Ranveer Singh and the film earned Rs 300 crore at the box office.
Fear
Late filmmaker Yash Chopra wanted to make a horror film with Ajay Devgan. If TOI is to be believed, Yash had offered Rahul Mehra's role to Ajay Devgan, but at that time Ajay was busy with another project in Ooty and did not even respond to Yash Chopra. After this Shahrukh Khan got this role. Shahrukh's acting in this movie is considered to be the best performance till date.
padmavat
'Bajirao Mastani' After Ajay Devgn once again got a chance to work with Sanjay Leela Bhansali in the film Padmaavat, but things could not materialize due to the actor not having dates. After this, the role of Raja Ratan Singh was given to Shahid Kapoor, for which he gave his consent without delay.
Read this also-
The Kashmir Files Controversy: 'On whose advice did Nadav Lapid make this statement…' Ashok Pandit targets Israeli filmmaker