Bollywood
When Alia Bhatt's mother Soni Razdan put this strange condition in front of Mahesh Bhatt for marriage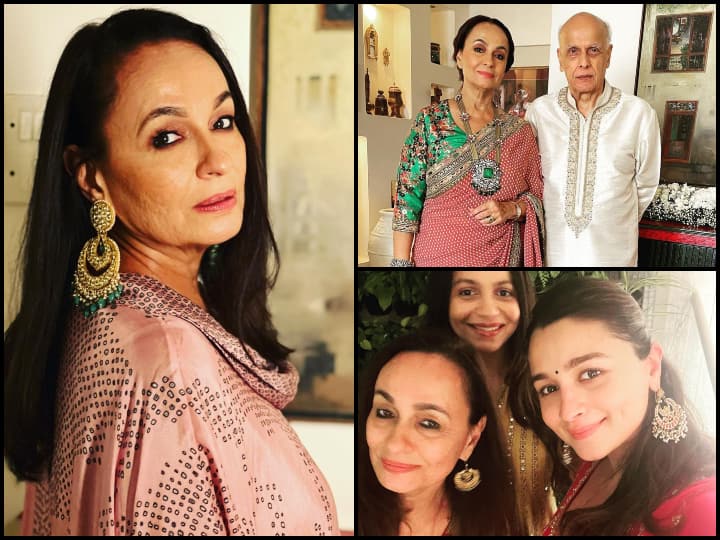 Birthday Special Soni Razdan: Soni Razdan, mother of Hindi film industry veteran Alia Bhatt, has also been a very brilliant actress of her time. Soni Razdan started her acting career with English Theatre. Soni Razdan was born on this day i.e. 25 October 1956 in Birmingham, UK.
Sani Razdan was in discussion about her love life with Mahesh Bhatt more than film life, she married her husband Mahesh Bhatt only after one condition. Today, on the occasion of her birthday, let's know about that condition of the actress.
This condition was placed in front of Mahesh Bhatt
Soni Razdan's heart fell on Mahesh Bhatt. Mahesh Bhatt also used to love Soni with the depth of his heart. Both also spent a lot of time with each other. After some time, both of them decided to get married with each other, but Soni put a condition in front of Mahesh Bhatt for marriage that she would marry him only if he accepted Islam. Mahesh Bhatt, who was in love with Soni Razdan, happily accepted his girlfriend's words and after that on 20 April 1986, both of them made each other the companions of their lives.
very soon nanny
Soni Razdan is very happy in her life. Let us tell you that nowadays her happiness has doubled, because of which she is soon going to be the nanny of the new guest coming to the house of her beloved daughter Alia Bhatt.
Kapil Sharma reached the Diwali party, kissed his wife in front of everyone, Ginni was surprised