Bollywood
When Malaika Arora made such a big mistake while leaving the bathroom, she was ashamed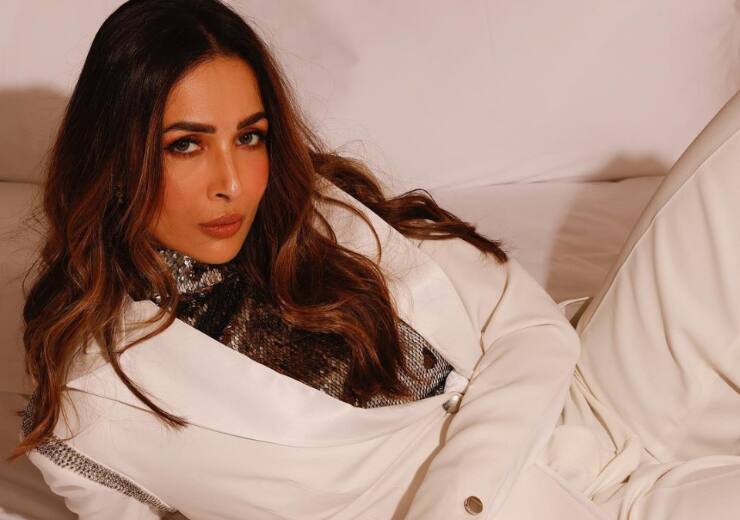 Malaika Arora Funny Mistake: Malaika Arora is seen very active on social media and often shares funny posts with fans. Malaika shared one such post a few years ago, in which she talked about one of her funny mistakes. While leaving the bathroom, Malaika made such a mistake, remembering which she laughs even today. The actress herself told her fans about this mistake through social media. After all, what had he done, let us tell you.
Malaika shared a funny story
Malaika Arora often remains in headlines due to her boldness and fitness. Once Malaika was so scared of Corona that she forgot to put on her pants while leaving the bathroom. Actually, the incident is of that time, when people were very scared during the Corona period. People were taking precautions ranging from wearing face masks to frequent hand washing. Malaika shared this story on her Insta story. She wrote, "When guests used to come to the house earlier, I always used to say don't be afraid, I have vaccinated my dog. Now I tell them don't be afraid, we have got the vaccine".
Malaika made a funny mistake
In her second story, she writes, "I went to the bathroom of a restaurant, then I opened the gate with my elbow. I lifted the toilet seat with my foot, I used water with the help of a tissue, washed my hands and then went to the bathroom with my elbow." I closed the door but when I came back to the table, I realized that I had forgotten to put on my pants. Malaika said that after this incident, she was also feeling very embarrassed. Significantly, Malaika Arora is dating Bollywood actor Arjun Kapoor these days and is often spotted with him in dinners and parties.
read this also:
Because of this, Kareena had fallen at the feet of Amitabh Bachchan, she was crying loudly saying the same thing, read interesting story