Bollywood
When Neelam said, 'Yes! It is true that I loved Bobby very much', but…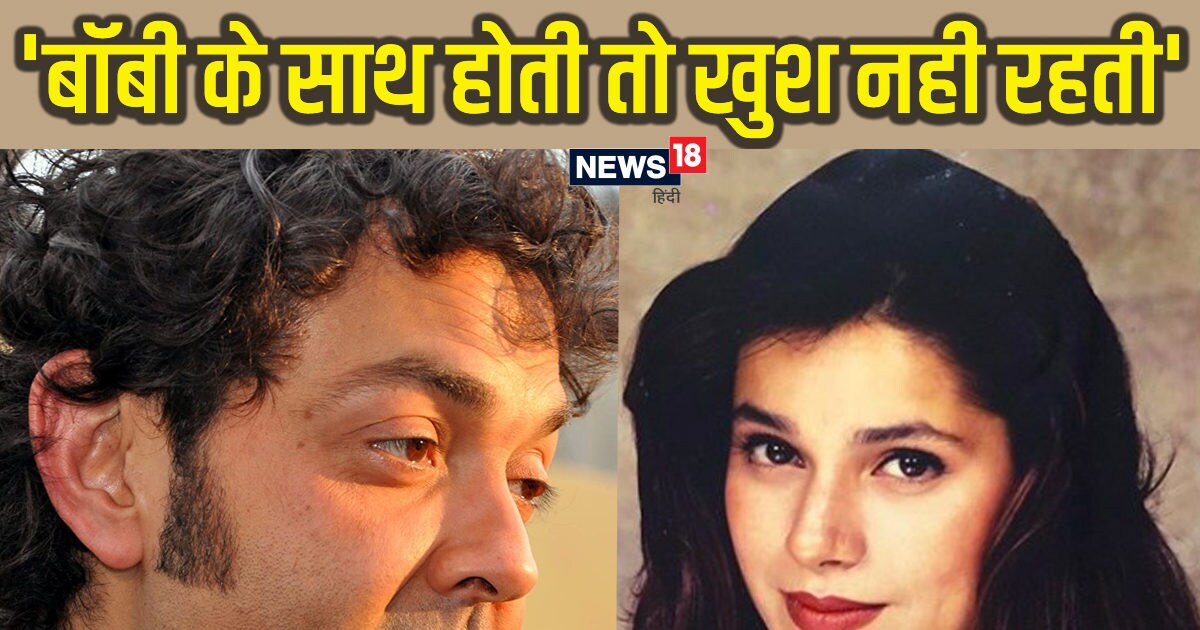 New Delhi. Actress Neelam Kothari, who ruled the hearts of people in the 80-90s, kept on becoming the daughter-in-law of the Deol family. She was in a relationship with Bobby Deol for 5 years. The love of both was also well known. Both were in a serious relationship and there were discussions in the corridors of B-town that Dharmendra's younger daughter-in-law would become Neelam. But after knowing each other very closely, both of them parted ways. When the relationship between the two ended, many kinds of things also happened, to which the answer was given by actress Neelam Kothari herself.
There were discussions about the relationship between Neelam Kothari and Bobby Deol that both wanted to maintain their relationship forever. But after being in a relationship for 5 years herself, the actress understood that if she had married Bobby, she would not have been happy. Tell you why after the breakup he had to say, 'Yes! It is true that I loved Bobby Deol very much.
When Neelam was troubled by the rumors
Tales of Neelam's love affair with Bobby used to be the headlines of B-Town those days. But when the relationship broke down, many kinds of rumors started flying. If someone tells Dharmendra responsible for this, then many new actresses came in Bobby's life. This actress was Pooja Bhatt. Neelam got very upset with these rumors and she again spoke openly about their relationship.
Neelam Kothari had said that we took the decision of our breakup together.
When Neelam said, I don't want people to believe a lie
In a conversation with Stardust, Neelam had said, 'Yes, it is true that Bobby and I have parted ways. I don't like to talk about my personal life, but there are a lot of misconceptions and baseless rumors going around, which I want to put an end to with a clarification. I don't want people to believe lies and one of those rumors is that Bobby and I have parted ways because of my relationship with Pooja Bhatt.
Our relationship ended, but Pooja Bhatt was not the reason
Bobby and Neelam's relationship ended because of Pooja Bhatt. He had reacted to such news and said that I should tell you and the world that this is a lie. I didn't break up with Bobby because of Pooja Bhatt or any other girl for that matter. Our decision to separate was mutual and amicable. Certainly it is not because of infidelity on either side.
Neelam had said in the interview that yes I loved Bobby.
Realized after 5 years, I will not be happy with Bobby
In the same conversation, she had also said, 'I suddenly realized that I would never be happy with him. I know 5 years is a long time to reach that realization. I found out late, but at least, I did and when it dawned on me, I decided to move on in life as quickly as possible. As I said earlier, once I make up my mind, I follow through. He further revealed that when he talked to Bobby about this, he also agreed.
Time proves to be a balm on days of pain
Neelam had said that separation in any case is very painful. He had said that when they separate after a long relationship, it looks like a surgery of emotions. But after this there is also a healing process which happens when the surgery is done in a healthy environment and the sooner you heal the more honestly you separate. In these painful days, time proves like a balm which heals every wound and for this the strength comes from within.
Both are now happy with their families
Both Neelam and Bobby have moved on in their respective lives. Both are happy with their respective partners after getting married. While Neelam is married to her long-time boyfriend, model and actor, Sameer Soni and the couple has a daughter named Ahana, Bobby is married to Tanya Ahuja. The couple has two sons.
,
Tags: bobby deol, Entertainment Special, Neelam Kothari
FIRST PUBLISHED : June 08, 2023