Bollywood
When the news of affair with Hema Malini made Dharmendra upset, he had beaten up two people!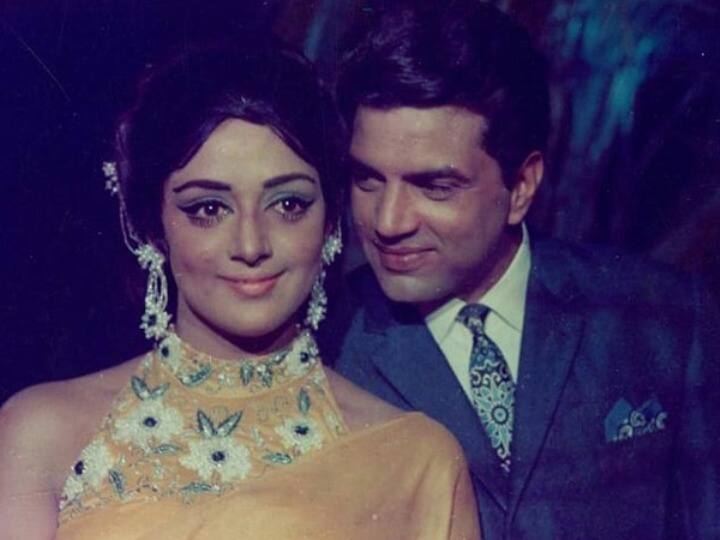 Dharmendra love life: The life of Dharmendra, one of the legendary actors of Bollywood, is no less than a film story. Many stories related to the actor are heard and told even today. Today we are going to tell you one such interesting anecdote related to the life of Dharam Paji. According to media reports, Dharmendra has once beaten up two journalists in anger. Let me tell you in detail what was this whole matter. At one time, discussions about the closeness of Dharmendra and Hema (Hema Malini) were common in the industry. Meanwhile, two journalists associated with a gossip magazine were continuously publishing hot news on the closeness of Dharmendra and Hema. It is said that Dharmendra knew this and was looking for these two investigative journalists.
Meanwhile, the occasion also came when both these journalists got caught by Dharam Paaji. In fact, after the storm in Bengal in 1978, a huge rally was organized by the artists of the film industry to help the people there. Dharmendra was also involved in this rally.
It is said that as soon as this rally ended at Mahalaxmi Turf Club in Mumbai, Dharam Paji's eyes fell on these two journalists. According to media reports, after this Dharmendra beat up both these journalists fiercely. It is said that this incident made headlines in the newspapers the next day.

Let us tell you that Dharmendra and Hema Malini were married in the year 1980. This was Dharmendra's second marriage. Earlier the actor was married to Prakash Kaur. Four children Sunny Deol, Bobby Deol, Ajita and Vijeta were born to Dharmendra from his first marriage. At the same time, two daughters Isha and Ahana were born to the actor from his second marriage with Hema Malini.
read this also-
Watch: Urfi Javed reappeared in her unusual style, people forced to scratch their heads after seeing fashion
Brahmastra Box Office Collection: Ranbir-Alia's 'Brahmastra' ran at the box office on the second Saturday too