Bollywood
Why did Priyanka Chopra leave Bollywood and start working in Hollywood? The actress made a big disclosure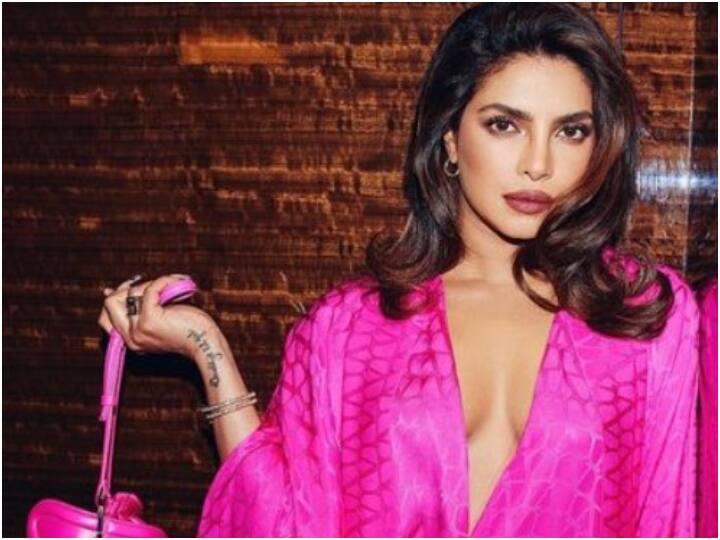 Priyanka Chopra On Working In Hollywood: Global icon Priyanka Chopra has made her special identity today not only in Bollywood but also in Hollywood with her strong acting. Soon the actress will be seen in Richard Madden starrer Russo Brothers' Citadel. Apart from this, Priyanka is also a part of many international projects. At the same time, in a recent podcast, Priyanka was asked that because of which she decided to go to America for work? On this, Priyanka spoke openly for the first time and said that she had problems with some people of Bollywood and she was tired of politics.
Priyanka was looking for a way out of Bollywood
On Dax Shepard's podcast 'Armchair Expert', Priyanka Chopra was asked the reason behind her decision to work in America. In response, Priyanka said, 'I have never talked about this but you are making me feel safe, so I am talking about it.' The actress further said, 'Anjula Acharya of Desi Hits saw her in a video, and she called him. During that time Priyanka was shooting for 'Saat Khoon Maaf'. Anjali told Priyanka that she had heard the demo and asked if she was interested in a music career in America. Priyanka said that this happened at a time when she too was looking for a way out of Bollywood.
People were not casting in Bollywood
Priyanka said, "I was being pushed into a corner in the industry (Bollywood). People were not casting me, I had a complaint. I am not good at playing that game so I was tired of politics and I said I need a break. Priyanka further said, "This music gave me an opportunity to go to the other side of the world. I didn't yearn for films that I didn't want to do. But I had to attract certain clubs and groups of people. Growling was required and I had worked long enough that I didn't feel like I wanted to do it.


Priyanka Chopra has appeared in many Hollywood films and shows
So when the music opportunity came, Priyanka Chopra decided to go to America and she got a chance to work with Pitbull, Will.I.M, Pharrell Williams. He also met JZ. However, she said that she soon realized that she was much better at acting. When a music career didn't work out, he tried acting and eventually landed a role in 'Quantico'. Since then Priyanka Chopra is showing her mettle in Hollywood as well. She has done many movies and shows in Hollywood. Soon the actress will be seen in 'Citadel' and 'Love Again'.
read this also:-Bheed Box Office Collection: Rajkummar Rao's 'Bheed' is a complete failure at the box office, the fourth day's earnings are the lowest