Bollywood
Why did Satish Kaushik's daughter start her Instagram account after deleting it, this is the big reason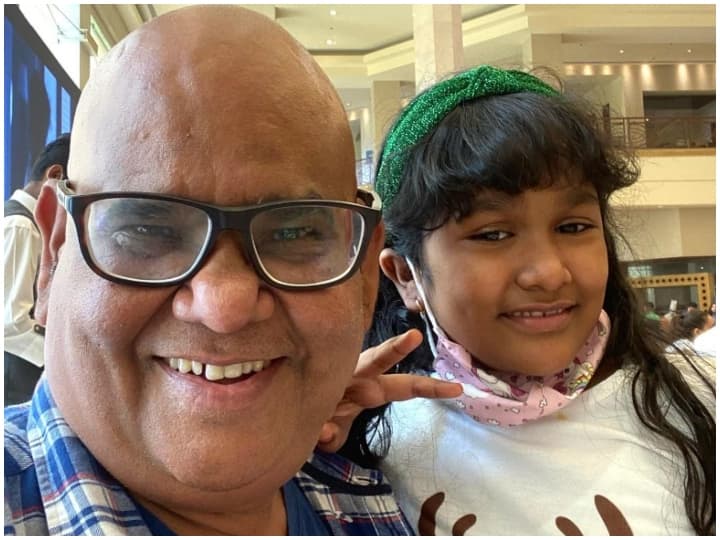 Satish Kaushik Daughter Vanshika Instagram Account: Veteran actor-director of Bollywood Satish Kaushik died on March 9 due to a heart attack. His sudden death has come as a shock to his family, especially his 10-year-old daughter Vanshika. At the same time, after the death of the actor, Vanshika had also deleted her Instagram account. Now news is coming that he has started his account again. Let us know here why Vanshika had deleted her Insta account.
Why did Vanshika delete her Insta account?
According to the report of ETimes, Satish Kaushik's manager Santosh Rai has given the reason for Vanshika suddenly deleting her Instagram account. Santosh Rai told, "You need a guardian to monitor your account until you are 13 years old. Satish ji passed away and after that there was no guardian on that account. Now Vanshika is a very responsible girl and she deleted it soon."
Vanshika has started a new insta account
He further added that the password and other details of that account were with Satish Kaushik and apparently it was only lawful and sensible if Vanshika had deleted the account. According to the report, Santosh also informed that Vanshika has opened a new Insta account. He said, "The guardian of the account is now his mother, Mrs. Shashi Kaushik."
Satish Kaushik died on March 9
Please tell that Satish Kaushik had come to Delhi to attend the Holi party of his businessman friend Vikas Malu. Here his health suddenly deteriorated. He died of a heart attack on March 9 while being taken to the hospital. On the other hand, in the case of Satish Kaushik's death, the wife of his friend Vikas Malu had expressed the suspicion of murder. He blamed Vikas for the late actor's death. Delhi Police is investigating in this matter.
read this also:-Not only 'Pathan'… John Abraham has won the hearts of fans with these films too, watch movies on these platforms