Education
Is it right or wrong to call Sisodia 'Aaj ka Bhagat Singh'? People gave shocking answer in the survey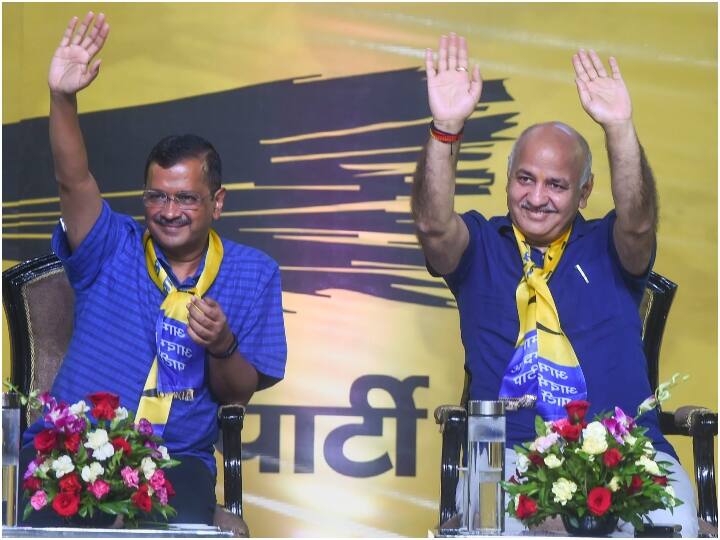 ABP News C-Voter Survey: Himachal Pradesh and Gujarat have been elected in electoral colors. Polling will be held in Himachal on November 12 and in Gujarat also the dates of elections can be announced someday. The leaders of all the main parties are engaged in campaigning on a war footing. In the midst of this election environment, C Voter has conducted a weekly election survey for abp news. The opinion of 1,397 people from Himachal Pradesh and 1,216 from Gujarat has been taken in the survey. The margin of error in the survey is from plus minus 3 to plus minus 5 percent.
The question was asked in the survey whether it is right or wrong to call Manish Sisodia 'Aaj Ka Bhagat Singh'? People have given surprising answers to this question. In the survey, 37 percent people said that it is correct to call Manish Sisodia 'Bhagat Singh of today'. At the same time, 63 percent people believe that it is wrong to call Sisodia 'Bhagat Singh of today'.
Is it right or wrong to call Sisodia 'Aaj ka Bhagat Singh'?
Correct – 37%
Wrong – 63%
latest video
Let us tell you that on Monday (October 17), the CBI had questioned Deputy Chief Minister Manish Sisodia regarding the Excise Policy case of Delhi. The CBI had questioned Manish Sisodia for about 9 hours. Earlier, Delhi CM Arvind Kejriwal, while targeting the BJP, compared Manish Sisodia with Shaheed Bhagat Singh.
Arvind Kejriwal had tweeted that, "Jail bars and hanging noose could not deter Bhagat Singh's lofty intentions. This is the second fight for freedom, Manish and Satyendra are today's Bhagat Singh. After 75 years, the country has an education minister. Got the one who gave good education to the poor and gave hope for a bright future. Prayers of crores of poor are with you." After this statement, Congress and BJP leaders criticized Kejriwal.
Note- This opinion poll for abp news has been done by C-Voter. The margin of error in this survey is from plus minus 3 to plus minus 5 percent. The results of the survey are completely based on the conversations conducted with the people and the opinions expressed by them. Abp news is not responsible for this.
read this also-
ABP C-Voter Survey: Will BJP benefit from PM Modi's visit to Hindu shrines? Found this answer in the survey
Education Loan Information:
Calculate Education Loan EMI