India News
1000 Khelo India centers will be opened across the country by August 15 – Anurag Thakur said in Lok Sabha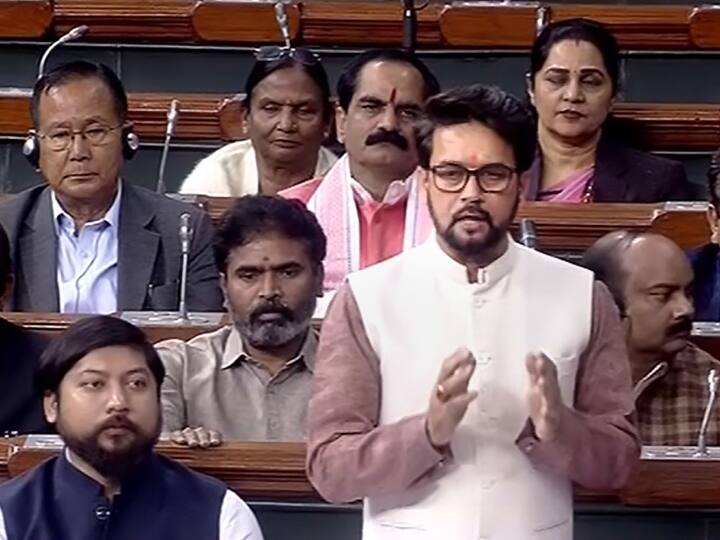 Parliament Winter Session: Union Sports Minister Anurag Thakur said in Parliament on Friday (December 9) that by August 15 next year, 1000 Khelo India centers will be opened across the country. Anurag Thakur gave this information in the Lok Sabha during the ongoing winter session of Parliament.
He said in the Lok Sabha, "1000 Khelo India centers will be opened across the country by 15 August 2023. Out of 1000 centers, 733 centers have already been approved." Regarding the appointment of coaches, the Sports Minister announced that this year 398 coaches have been appointed for 21 sports.
Anurag Thakur told in Parliament, in the year 2014, the budget of the Ministry of Youth Affairs and Sports was Rs 1219 crore, which has tripled to Rs 3062 crore in the year 2022-23. He also highlighted some of India's major sporting victories since the Modi government came to power in 2014. For the first time, boxer Nikhat Zareen won the gold medal in the IBA Boxing Women's World Championship. Praveen and Manisha won bronze medals. The minister said, "Our daughters have made us proud on many occasions."
Improving India's performance in sports
News Reels
The Sports Minister highlighted some of the initiatives taken by the Center such as the "Meet the Champions" initiative to make children aware of sports and nutrition with the help of the country's best sportspersons. The minister talked about Khelo India Youth Games and Khelo India University Games. He told that so far four editions of Youth Games and two editions of University Games have been held. Thakur said, "Out of these, 27,000 players have been successful in showing their talent to the country. In the recently concluded Khelo India Youth Games, 12 national records were broken, out of which 11 were broken by our daughters."
Getting positive result of National Sports Code
Anurag Thakur said that the National Sports Code amendment is yielding positive results. Because of this, the participation of sportspersons and women in sports associations has increased. Arjuna Awardee Kamlesh Mehta has been appointed as the General Secretary of the recently held Table Tennis Federation of India. If there are two votes, one of them belongs to the woman. Apart from this, from next year i.e. 2023, complaints and suggestions regarding sports associations will be made online.
Read this also:-
Government Formation: Suspense on CM in Himachal continues, high command will decide, BJP Legislature Party meeting in Gujarat today. big things