India News
2 minor sons killed their father, were troubled by drug addiction, cut with sickle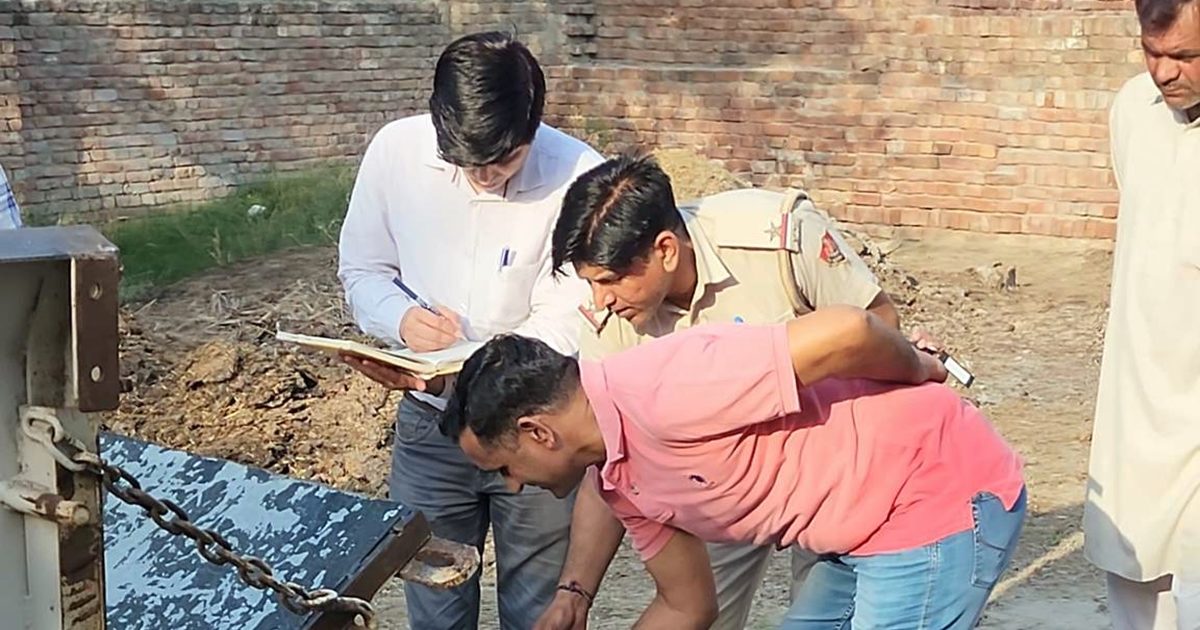 Karnal, A story that will scare. Which will make the soul tremble and will force you to think. Sons killed father in Karnana, Haryana. His two minor sons have been accused of murder. Police is investigating the matter.
According to information, the police had received information from Manglaura village of Karnal that a family quarrel had taken place. When he went there and saw a man lying in a pool of blood. He was sent to the trauma center in Karnal, where the doctors declared him brought dead. When the police started investigating the matter, it came to know that the person's name is Ram Mehar, who does agriculture. He used to quarrel many times at home with his wife and children. In the past too, there were several fights in the family and his wife has been living in her maternal house for the last one year. A child also stays with the mother. There, father and a son lived at another place, but a few days back the wife had returned from her maternal home.
The wife of the deceased says that both the sons were upset. Because he has either got all the things in the house done in his sister's name or he had destroyed them while intoxicated. In the past too, he has been banned for intoxication many times. Today the children were saying that whatever things have been given, bring them back and there was a fight on this matter. He killed his own father with the sickle used to cut sugarcane. The team of Madhuban police station and FSL has reached and is questioning the family members. At the same time, after this incident, sensation spread in Mangalore village of Karnal.



Be alert from these combination of medicines, know here why the government banned them




Haryana: 5-year-old girl raped in Pehowa, highway jammed, victim referred to PGI




When CM Manohar Lal reached IAS Manasvi's house early in the morning, know the matter




The practice of keeping pots in homes has increased… but the potters are leaving the work, the reason will surprise you




Board Result 2023: 71% marks less than expected in 10th, student commits suicide




CM Manohar Lal gave a big gift to Karnal, laid the foundation stone of pilgrimage projects




JEE Advanced 2023 Exam: IIT JEE Adv Paper 1 completed, when will the cut-off cut-off come, see analysis




Haryana: PK Aggarwal does not want service extension, panel of 8 IPS ready for new DGP




People used to tease her by calling her Nachaniya… Now this artist is teaching Haryanvi dance to children




Yudhishthira did pindadan of his ancestors here, the one who bathes on the pilgrimage gets the fruit of the Ashwamedh Yagya
,
Tags: Haryana Police, Karnal crime news
FIRST PUBLISHED : June 05, 2023, 06:28 IST