India News
50% voting in Delhi Municipal Corporation elections, results will come on December 7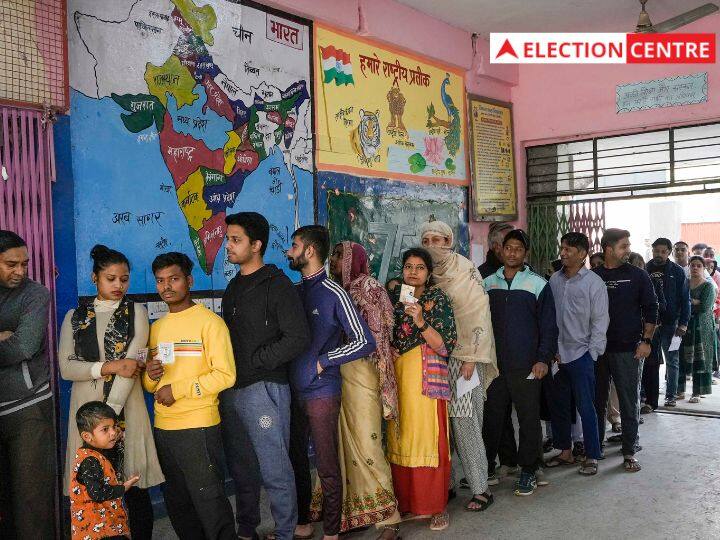 MCD Election 2022: Voting has taken place on Sunday (December 4) for the Delhi Municipal Corporation elections. The State Election Commission said that for the Municipal Corporation of Delhi (MCD), a total of 50 percent voting has taken place till 5.30 pm on Sunday. The state election panel further said that polling was going on in many booths in the national capital after the scheduled time of 5.30 pm. The total voting percentage till 4 pm in the Municipal Corporation of Delhi (MCD) elections was 45 per cent.
Voting for 250 wards of MCD started at 8 am. For the last 15 years, Delhi MCD is ruled by BJP. This time there is a triangular contest between BJP, Aam Aadmi Party and Congress. The polling process began in the morning amid tight security arrangements.
Counting of votes will be held on December 7
The State Election Commission had earlier told that more than 1.45 crore citizens are eligible to vote in this election. A total of 1,349 candidates are in the fray this year. 13,638 polling stations were set up for civic elections. The counting of votes will take place on December 7.
News Reels
BJP and AAP show tussle
During the campaign for MCD elections, there has been a fierce fight between BJP and AAP. BJP had released several video clips against AAP. In which allegedly jailed Delhi government minister Satyendar Jain was shown getting VIP treatment. In one of these videos, Satyendar Jain was shown taking massage in jail. Denying the allegation, AAP said that Satyendar Jain was being given physiotherapy only on medical advice.
Congress also put full emphasis
This time the Aam Aadmi Party has given full power to remove BJP from power while BJP has claimed its big victory. The Congress, which has been continuously facing defeat in the parliamentary, assembly and municipal elections since 2015 in Delhi, has also put full emphasis this time. In the 2017 municipal elections, the BJP won 181 of the 270 wards, easily defeating the AAP and the Congress. AAP won 48 wards in its first civic polls, while the Congress won 30 wards.
read this also-
MCD Election 2022: Who is beating where in MCD elections, see full list