India News
A marriage like this… 70 years old groom and 65 years old bride, read why this marriage is special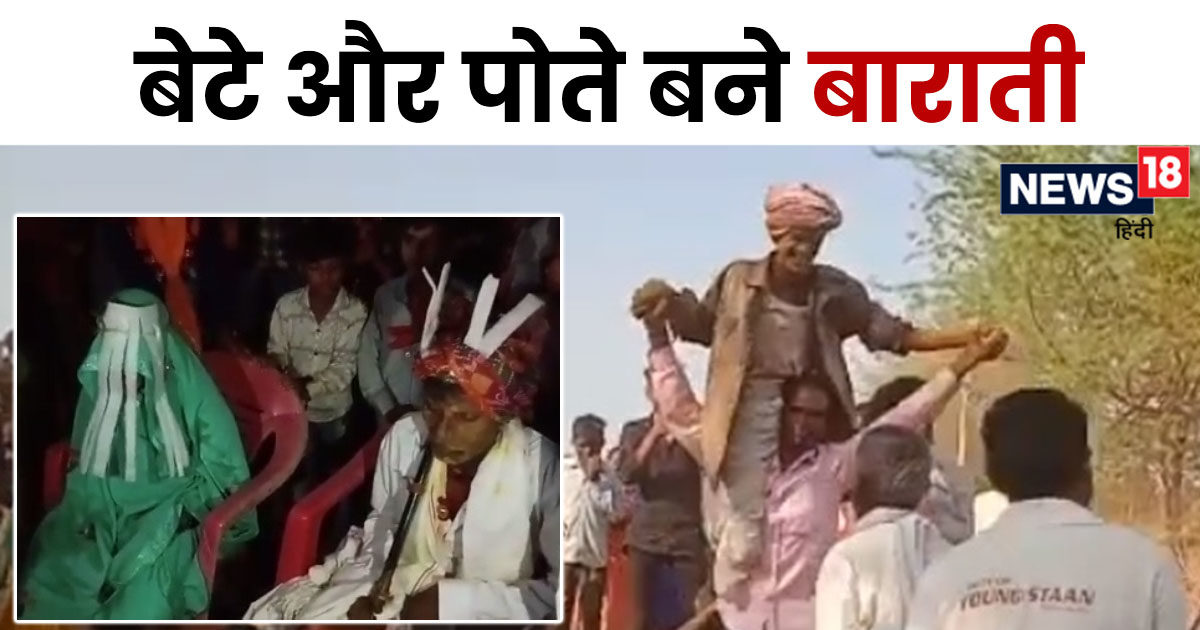 highlights
Unique marriage took place in Banswara
Elderly couple married again after 55 years
The couple got married again according to tribal customs
Akash Sethia.
Banswara. A unique marriage case has come to the fore in the tribal-dominated Banswara district of Rajasthan. Here a tribal couple married again after 55 years of marriage. In this marriage, where the groom was 70 years old, the bride was 65 years old. This marriage has been done by the son, daughter-in-law and grandson and granddaughter of this couple. When this couple got married earlier, it could not be done according to tribal customs. Therefore, at this stage of age, the relatives got them married again according to their wishes with customs.
The whole village celebrated this marriage. Family members and villagers made the 70-year-old groom dance by sitting on their shoulders. The whole village became buzzing with band baaja and baraat. This marriage took place on June 5 and 6 in Menapadar village of Banswara district. The whole village enjoyed a lot in the marriage of this elderly couple.
The brother-in-law did not like the engagement of the sister-in-law, he got stuck, said- either he will kill or he will die…
Galia had brought the bud 55 years ago from Natra practice
Actually Galia (70) had brought Kali 55 years ago through Natra tradition. But at that time due to some compulsions, they could not get married according to law. Later both of them had three children. They have two sons and one daughter. All the three children also got married according to law. They also got children. With this, Galiya and Kali became grandparents and maternal grandparents. But Galia and Kali had a great desire to marry according to tribal customs.
all social rituals were performed
Seeing their wish, the sons-daughter-in-law and grandsons and granddaughters of Galia and Kali decided to get them married according to law. Both were very happy to hear about marriage according to law. What was it then, the family members got them married on 5th and 6th June according to tribal customs while playing drums, drums and shehnai. In this, all the social rituals of the tribal society were performed.
Danced enthusiastically by sitting on the shoulder of the bridegroom
Haldi ceremony was also performed for the bridegroom galia and bridegroom Kali. Auspicious songs were sung. The villagers were so happy with this unique marriage that there was a festive atmosphere in the whole village. For the first time in Menadar village, someone got married at this age. Sons and grandsons danced enthusiastically by sitting on the shoulders of the bridegroom. In this marriage, children, elders and elders also reached as Baraati. The elderly bridegroom was taken for a procession with the rituals.
,
Tags: Banswara News, marriage ceremony, Rajasthan news, Wedding Ceremony
FIRST PUBLISHED : June 10, 2023, 17:07 IST