India News
A PCS officer, who was Sardar Patel's right hand, saved India from disintegration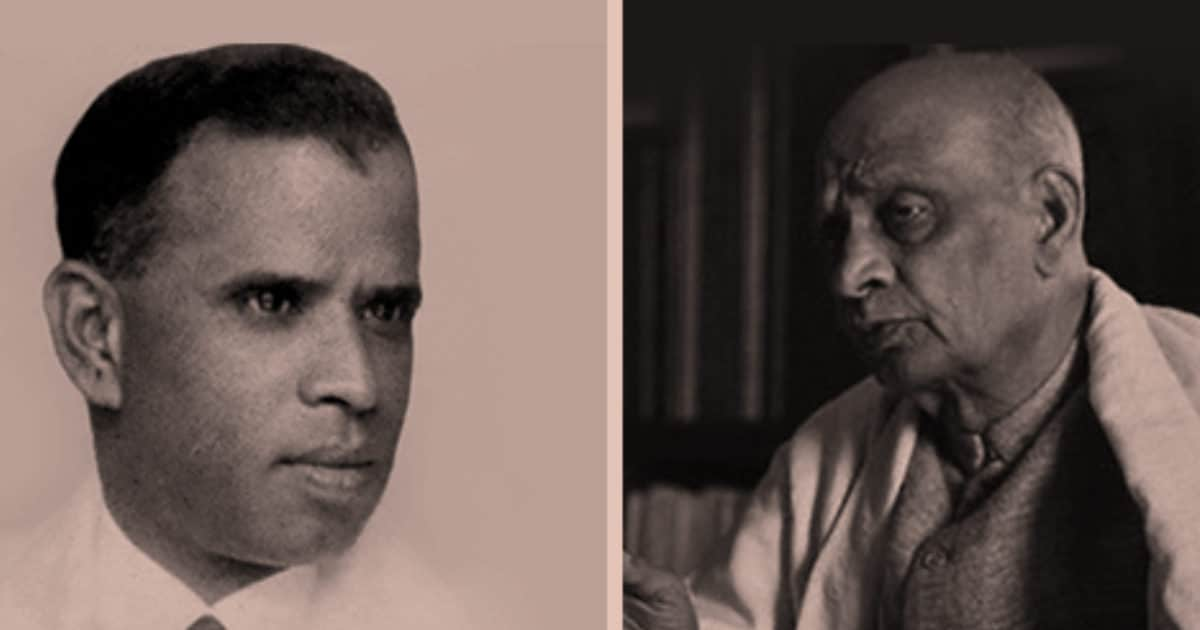 Success Story: After getting freedom from British colonialism in the year 1947, the whole country was immersed in celebration. Dreams of a golden future were floating in everyone's eyes. But at that time, the biggest challenge before the policy makers of the country was the challenge of integration of the country divided into 562 princely states. Its responsibility was on the shoulders of the country's Deputy Prime Minister Sardar Vallabhbhai Patel.
But it was not easy to convince the kings of that time to merge their princely state with the Union of India. Many spoiled and powerful kings had started dreaming of independence. The person who supported Sardar Vallabhbhai Patel in dealing with this situation, his name was Vappala Pangunni Menon i.e. VP Menon. Who was the Secretary to the Government of India at that time.
VP Menon was a PCS officer
from your city (Delhi-NCR)




Delhi-NCR Rain: Changed weather in Delhi-NCR, heavy rain with strong wind in many areas, cool weekend




Those who run diesel generators in Noida are not well! This much challan will be deducted if caught




2 cousins ​​became murderers in the affair of 'Mission Malamal', arrested in Delhi double murder case




Notice to 800 industrial units of Greater Noida, action will be taken on getting generator connection connected




Board Result 2023: 71% marks less than expected in 10th, student commits suicide




If you want to know Delhi, then you should know the difference between Old Delhi, New Delhi and NCR.




This is Lajpat Nagar's most famous Ram Laddus, once eaten it comes again and again…




Aura based scan and share facility started in AIIMS Delhi, patients are getting benefit




Seeing Delhi's chili market, other states can feel chili, there are so many varieties here that you will be shocked




Obesity can be fatal, first of all it makes these organs sick




Sadhvi Story: Sadhvi became a PhD girl from America, retired at the age of 25
VP Menon was a Provincial Civil Service Officer. He joined PCS service in 1914. After this, in the year 1933-34, he worked as Assistant Secretary to the Government of India in the Reform Office. After this he became Joint Secretary to the Government of India in 1941-42. Menon became the highest Indian officer in British India on the strength of his hard work. He became Secretary to the Governor General of India and Cabinet Secretary after independence.
Sardar Patel gave the responsibility of merging the princely states
Sardar Patel had given the responsibility of merger of princely states to VP Menon. Menon's responsibility was to prepare the princely states for their merger with the Union of India. He was like the right hand of Sardar Patel. For two consecutive years, he was busy in persuading the royal families to merge the princely states.
VP Menon's father was the head master
VP Menon's father Chunangad Shankar Menon was a headmaster. He worked as a railway stoker, a coal miner and a clerk in the Bangalore Tobacco Company. VP Menon had done two marriages. With whom he had three children. He died at the age of 75.
read this also
IPS Gurpreet Bhullar has assets worth 152 crores, more wealth than former CM Amarinder Singh and Parkash Singh Badal
Success Story: UPSC exam given sitting on a wheelchair, news of passing received on hospital bed
,
Tags: Sardar Vallabhbhai Patel, Success Story
FIRST PUBLISHED : June 05, 2023