India News
After the Morbi bridge accident, the opposition surrounded the government, Digvijay Singh accused of corruption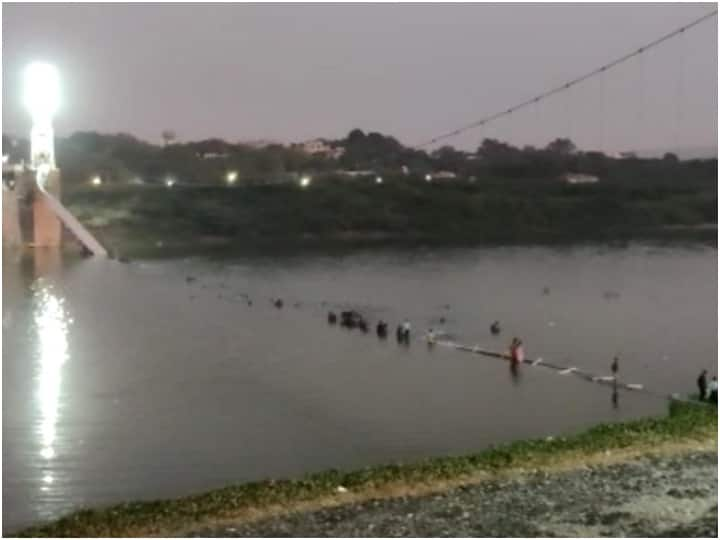 Morbi Bridge Collapse: More than 80 people lost their lives due to the collapse of a swinging bridge in Morbi, Gujarat on Sunday (30 October). This newly built bridge over the Machhu river was opened five days ago. The bridge was being repaired for 6 months. After this accident, the opposition leaders surrounded the BJP and the Gujarat government. Senior Congress leader Digvijay Singh has accused the Gujarat government of corruption.
Digvijay Singh said that, "There has been a huge accident in Morbi. The state government has taken responsibility for this accident. Its repair work was completed 5 days ago. The government should take action against those responsible. Those who died." We express our condolences to them. There should be complete arrangements for treatment and rescue of the injured."
"Is this your development model?"
Digvijay Singh further said, "Modi Ji Morbi's bridge accident is 'Act of God' or 'Act of Fraud'? The bridge was being repaired for 6 months. How much did it cost? Fell in 5 days BJP government for 27 years, is this your model of development Was gone and had to be repaired again."
latest video
allegations of corruption
The Congress leader said that, "I have been told that only Modishah's favorite contractors get contracts in the whole of Gujarat. The work is done, but the payment is done." He said that, "There has been corruption of lakhs in the Sujalam Sufalam scheme. Since 2014, the Congress party has been making allegations of corruption in this scheme. Every year in the name of cleaning the pond, Modishah's favorite NGO gets crores in the ratio of 60-40. Public revenue is approved." Digvijay Singh said that, "If you do any research on the corruption happening in Gujarat, then a book named 'Act of Fraud' can be written."
Compensation is not enough, run a case against the culprits – Owaisi
At the same time, AIMIM Chief Asaduddin Owaisi said, "My condolences to those who died in the Morbi Bridge accident. Praying for the speedy recovery of the injured. Compensation is not enough, the BJP government should prosecute the culprits." The bridge was opened after renovation 5 days ago." Let us tell you that this accident happened on the swinging bridge of Morbi around 7 pm on Sunday. At that time more than 400 people were present on the bridge. All these people were celebrating the festival of Chhath.
read this also-
Morbi Cable Bridge Collapses: Bridge Broken in Morbi – More than 80 killed, Garuda Commandos leave to save lives