India News
After voting, PM Modi will reach Delhi by tomorrow afternoon, there will be a high level meeting regarding Mission 2024.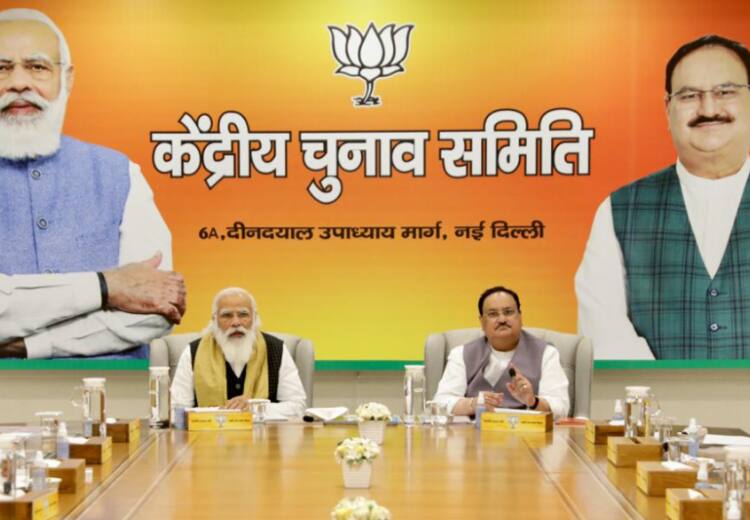 New Delhi: With the assembly elections in Gujarat and Himachal Pradesh, BJP has started preparing for Mission 2024. Party President JP Nadda has called a two-day high level meeting in Delhi. Prime Minister Narendra Modi will inaugurate this meeting to be held on Monday. All the national office bearers of BJP will participate in this meeting.
According to the information received, Narendra Modi will vote for the Gujarat assembly elections in Ahmedabad on Monday morning. Immediately after this he will leave for New Delhi for BJP's national office bearers meeting. It is being told that after inaugurating the meeting, the PM will also address the BJP officials. In this, necessary guidelines will be given regarding the upcoming elections.
This meeting will be chaired by National President JP Nadda. Union Home Minister Amit Shah can also take part in this important meeting of BJP. During this, BJP's national president and party's national office-bearers will discuss all the issues related to the election.
There will be discussion on the report of the electoral states
News Reels
In the meeting, the election reports of the states where elections have been held will also be discussed. The in-charge of Gujarat and Himachal Pradesh will present their report regarding the assembly elections in the meeting. The in-charge of Delhi will also give a report related to the MCD elections, which is expected to be discussed in detail. It is being told that the in-charge of the states where assembly elections are to be held next year, will also present the report of the election preparedness of their respective states in the meeting.
Significantly, elections are to be held in states like Madhya Pradesh, Chhattisgarh, Rajasthan, Karnataka, Tripura, Mizoram, Meghalaya, Nagaland next year. For which the BJP has already geared up. Along with this, let us remind you that the voting for the Delhi MCD elections was completed on Sunday. Voting will also be held for the Gujarat assembly elections on Monday.
read this also: PM Modi reached his mother before Gujarat's voting, sitting together drinking tea, beautiful pictures will touch the heart