India News
Ajay Maken expressed his desire to leave the post of Rajasthan Congress in-charge, citing the incident of September 25 as the reason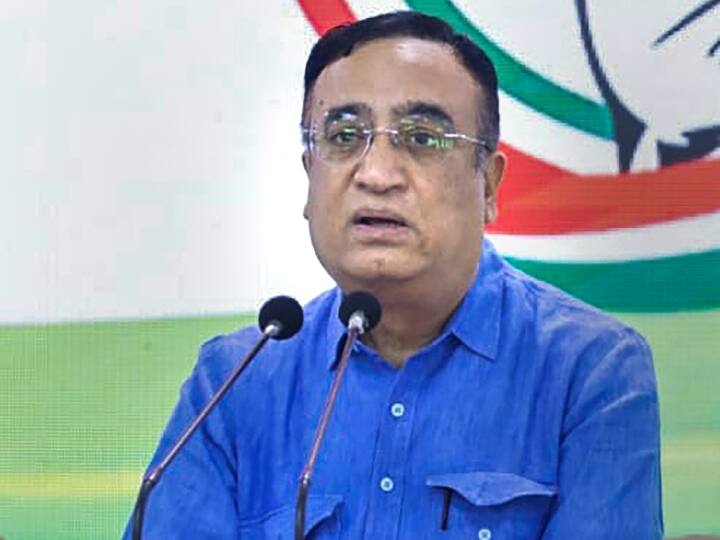 Rajasthan Congress Crisis: The uproar in Rajasthan Congress has not stopped completely yet. The tussle between CM Ashok Gehlot and Sachin Pilot has put the Congress high command on the nose. Rahul Gandhi's 'Bharat Jodo Yatra' is about to enter Rajasthan in the first week of December. Apart from this, there is also a by-election on one assembly seat. Earlier, Ajay Maken has expressed his desire to leave the post in charge of Rajasthan.
It is noteworthy that Ajay Maken had already resigned along with other general secretaries when Mallikarjun Kharge took charge, but now he has written a letter expressing his desire to resign from the post of in-charge of Rajasthan. According to sources, behind this step of Ajay Maken, the political developments in Rajasthan on September 25 are being told.
Had to return empty handed from Jaipur
A meeting of the Legislature Party was called in Jaipur on September 25 to pass a resolution authorizing the party high command to elect a new CM in Rajasthan in place of CM Ashok Gehlot, who is going to contest the election of Congress President. Mallikarjun Kharge was sent to Jaipur as a supervisor with Ajay Maken in charge. Just before the proposed meeting, pro-Gehlot MLAs revolted, due to which Maken and Mallikarjun Kharge had to return empty-handed to Delhi.
News Reels
Ajay Maken's complaint to Sonia Gandhi
Gehlot issued show cause notices to three close leaders, including two ministers, on charges of indiscipline. A few days after the rebellion, Ashok Gehlot reached 10 Janpath, apologized to Sonia Gandhi and distanced himself from the race for Congress President. Gehlot had also complained to Sonia Gandhi about in-charge Ajay Maken.
Sachin Pilot camp angry
After winning the election of Congress President, Kharge has not taken any decision regarding Rajasthan. Sachin Pilot's camp is angry with this. Recently, Pilot had given a statement on ABP News that the party will have to take action in the matter of 25 September. Now in-charge Maken has made it clear after leaving the post that everything is not right in Rajasthan Congress. Ajay Maken has written this letter at a time when Sachin Pilot is going to Maharashtra to join the Bharat Jodo Yatra. Congress's Bharat Jodo Yatra will reach Jhalawar in Rajasthan on 5th December.
Read this also:-
G20 Summit: Bali meeting opens closed doors of PM Modi-Xi Jinping dialogue