India News
Army's Western Command successfully tests BrahMos supersonic cruise missile, know its specialty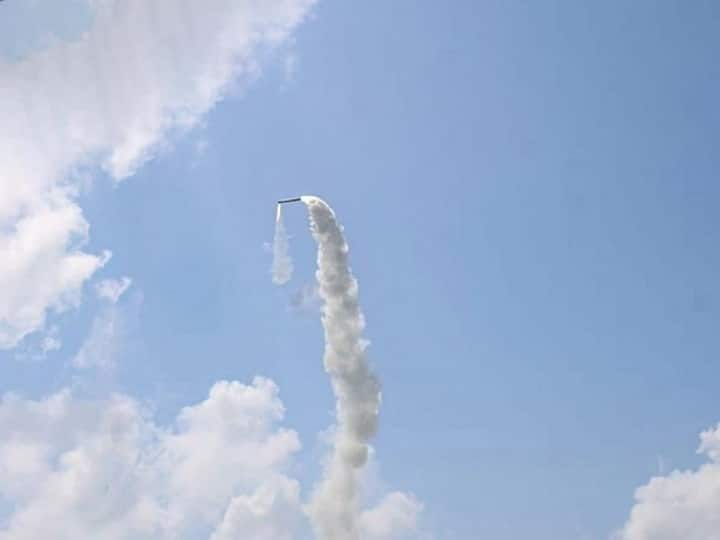 BrahMos Supersonic Cruise Missile Test: The Western Command of the Indian Army on Tuesday (29 November) test-fired the BrahMos surface-to-surface supersonic cruise missile. This test was done by the Andaman-Nicobar Command of the Army. BrahMos supersonic cruise missile was tested from Andaman and Nicobar Islands only. Lieutenant General Ajay Singh (recipient of Ati Vishisht Seva Medal) has congratulated the Western Command for the successful test firing of BrahMos missile.
BrahMos has been developed as BrahMos Aerospace under an intergovernmental agreement between India's Defense Research and Development Organization (DRDO) and Russia's Federal State Unitary Enterprise NPO Machinestroyenia (NPOM).
Indian Army's Western Command today carried out a successful test firing of extended range surface to surface BrahMos supersonic cruise missile from the Andaman & Nicobar Islands: Andaman & Nicobar Command pic.twitter.com/a4St5gtPUS

— ANI (@ANI) October 29, 2022
How was the name 'Brahmos' and what is its specialty?
News Reels
BrahMos is a medium-range stealth ramjet supersonic cruise missile that can be launched from a submarine, ship, aircraft or land. When it first came into existence, it was said to be the fastest supersonic cruise missile in the world. It is based on Russia's P-800 Onyx supersonic anti-ship cruise missile. Its name is based on two rivers Brahmaputra of India and Moskva of Russia. It is claimed that it is the fastest in the world as an anti-ship cruise missile. Its land and ship launched versions are already in service. The air launched version came out in 2012 and was inducted into service in 2019.
What is the plan ahead?
Another hypersonic version of the missile 'BrahMos-II' is also in the works, which is expected to be ready for testing in 2024. In 2016, India became a member of the Missile Technology Control Regime (MTCR). India and Russia are planning to jointly develop a new generation of BrahMos missiles with a range of 800 km. The plans are to eventually upgrade all the missiles to a range of 1500 kms.
India has a stockpile of these missiles
There is a large stock of missiles under India's missile defense program. Apart from BrahMos supersonic cruise missile, 'Prahar' and 'Nirbhay' cruise missile, three versions of 'Prithvi short range ballistic missile', 'Shaurya' and 'Agni 1' in medium range ballistic missile, 'Agni 2′ in intermediate range ballistic missile , 3 and 4', Intercontinental Ballistic Missile Category 'Agni-5', Surface to Sea Missile 'Dhanush', Short Range Missile 'Akash', Medium Range Missile 'Trishul', Range Beyond Visual Range India has missile 'Astra' and surface-to-surface and air-to-air missile 'Nag'.
At the same time, India has eight versions of submarine-launched 'K4', 'Sagarika K15', water-to-surface and air-to-air short and long range missiles 'Barak'. India has the S 400 missile system purchased from Russia, which is considered one of the most upgraded missile systems in the world.
Also read- Russia Ukraine war: Will India become a peacemaker for Russia-Ukraine, the world is waiting, know how it is possible