India News
Before Diwali, the sound of dangerous storm 'Sitrang' in Bengal-Odisha, know how much speed will be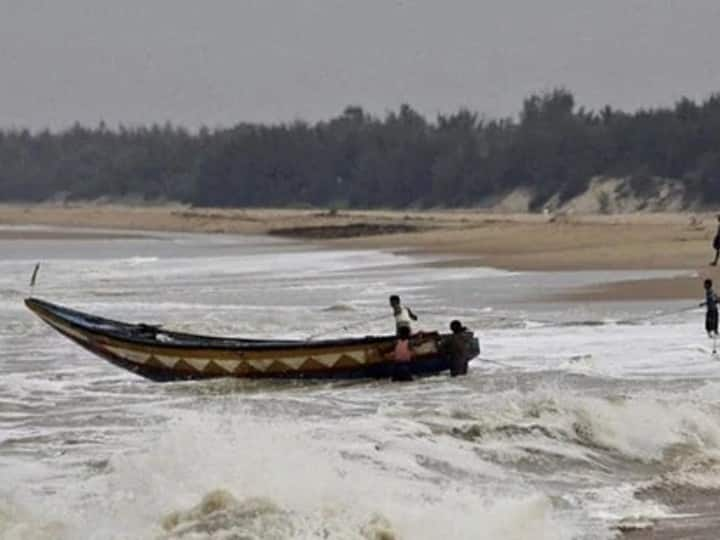 Cyclone Sitrang Update: A Low Pressure Area has formed over North Andaman Sea and adjoining South Andaman Sea and Southeast Bay of Bengal. While issuing an alert, the Meteorological Department said that this pressure is likely to turn into a cyclonic storm. It is likely to reach West Bengal-Bangladesh coasts on October 25. This cyclone has been named 'Sitrang'.
The Meteorological Department said that due to the storm, the wind can blow at a speed of 110 kilometers per hour. Light to moderate rain is likely in West Bengal. However, Sanjeev Bandopadhyay, Deputy Director General of Kolkata Meteorological Center said that it will not be a severe cyclone. At the same time, there is a possibility of extremely heavy rain at different places on 26 October.
Chances of rain in these places
The Meteorological Department said that similar rains are expected in Nagaland, Manipur, Mizoram and Tripura. This pressure is likely to move west-northwestwards around October 22. It can reach over the Bay of Bengal on 23 October. It is expected to gradually turn into a cyclonic storm.
latest video
Preparations intensified for 'Sitrang'
While the Bengal government has started evacuating people in low-lying areas of several districts, Odisha has increased vigil in many of its coastal districts. In both the states of West Bengal and Bangladesh, Kali Puja will be celebrated on Monday and Diwali on Tuesday. In such a situation, a warning has already been issued for the people here.
Possibility of turning into a deep pressure area
According to the Meteorological Department, the storm is likely to move west-northwestwards and concentrate into a depression over southeast and adjoining east-central Bay of Bengal on Saturday. Moving northwestwards, it is very likely to intensify into a deep depression over east-central and adjoining southeast Bay of Bengal on Sunday.
read this also:
UP Weather Today: After Deepawali, the color of winter will start climbing, the wind is deteriorating, know the complete condition of the weather
Rewa Accident: A horrific road accident in Rewa, 15 lives lost in the collision of 3 vehicles, the bus was going from Hyderabad to Gorakhpur